NostoNews, April 1, 2022
by Tommy Jasmin
2nd Quarter 2022 Market Comments
---
Hey everybody. I hope you're all excited to sign in to your Nosto accounts and see if your colletibles outperformed your retirement savings again this quarter! The grading services are still growing like wildfire, so all signs point to strong markets. Or do they? The
Nostmania 500
flirted with 10,000 in mid-February, but has since dropped back below and is, for the moment anyway, sputtering a bit. More on that in the Premium Subscriber email newsletter. I wasn't sure if anybody really cared, and these reports don't exactly write themselves, so I stopped doing them, but a few of you wrote in and said you missed them, so maybe I'll resume regular reports, we'll see. In any case, here are a few sales that caught my eye recently, enjoy!
---
Four Color Series II #393 (Dell, 1952) CGC FN/VF 7.0, $720.00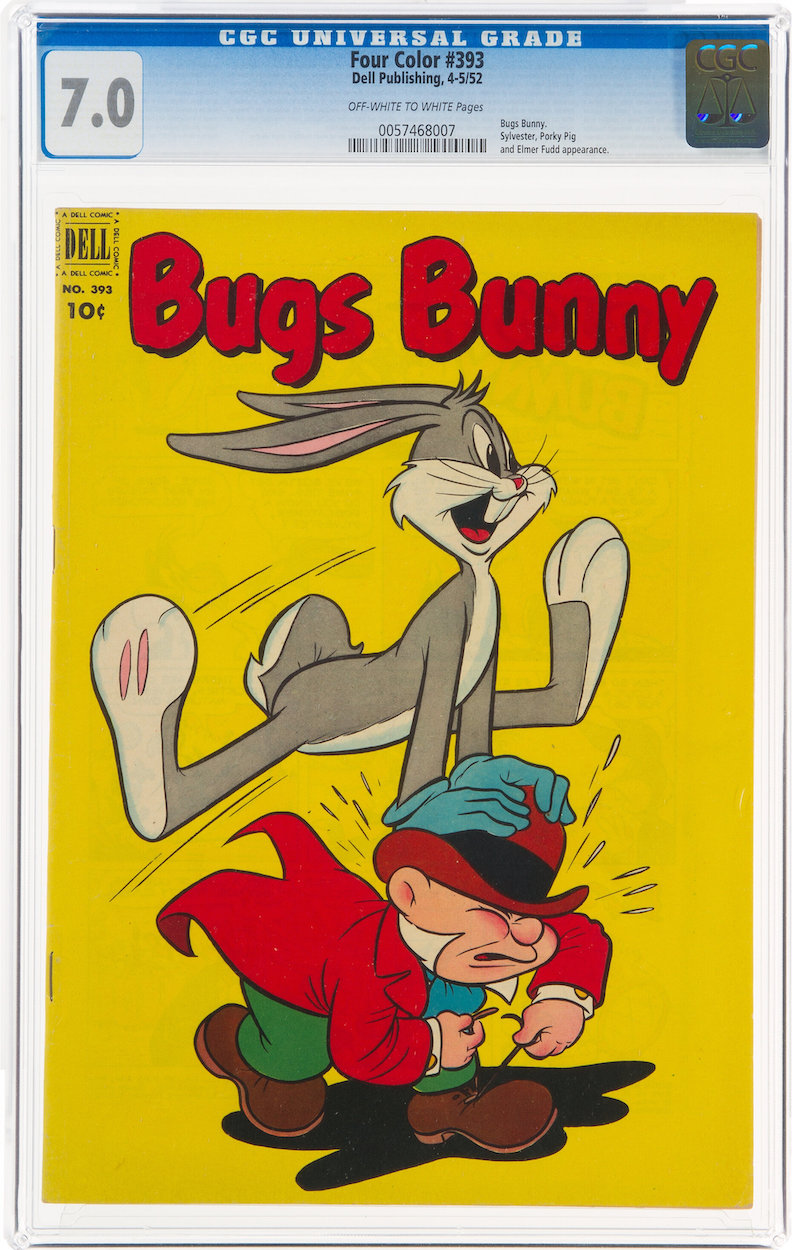 This is insanity right here folks. Your first thought should be, "why would anyone bother to slab a 7.0 copy of Four Color #393?". First appearance of anything? Nope. Early issue in the run? Nope. Overstreet value only $24 in FN - less than the cost to slab. I guess the reason is because somebody will pay $720.00 for this on Heritage. All the catalogers could come up with was "Sylvester, Porky Pig, and Elmer Fudd appearances." That's it! That's their full description, and these guys are good at what they do. I have seen a remarkable rise in slabbed Four Color sales in general - all genres including big spikes in Westerns.
Daredevil #227 (Marvel, 1986) CGC NM/MT 9.8, $1,020.00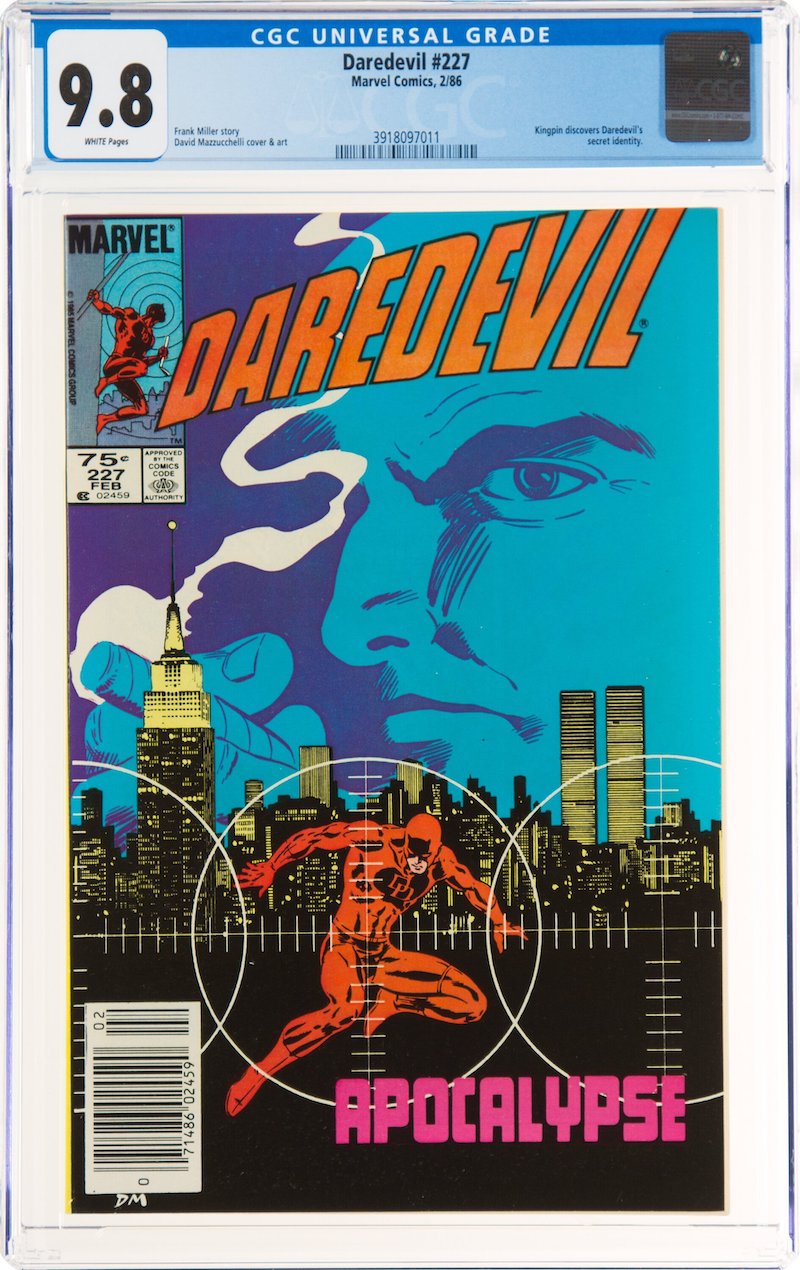 Previously ho-hum dollar-bin modern stuff going for over a thousand dollars? Yes, we have that too. Ok, technically Copper Age and not Modern Age - as the hobby aged we had to wedge another metal in there. But even a few years ago I might have felt pity for the poor sap sending this in for slabbing, knowing it would be a big stretch to both pull a 9.8 and break even on slabbing costs. A few years back you'd be lucky to get 50 bucks for this. Was it because this is a Newsstand Edition? I don't think so - I'm not seeing much separation yet on those, except at the tail-end of newsstand distribution. I guess it's the content - Kingpin, Miller. Despite the fact that both had more than worn their tire treads down to nothing in DD by then. The content and a frenetic market. It's not like this book is rare by any means. We've got over 160 9.8's out there, and that's just CGC. There's even Restored (ouch) and Qualified (ouch).
Tim Holt #11 (Magazine Enterprises, 1949) CGC FN+ 6.5, $3,960.00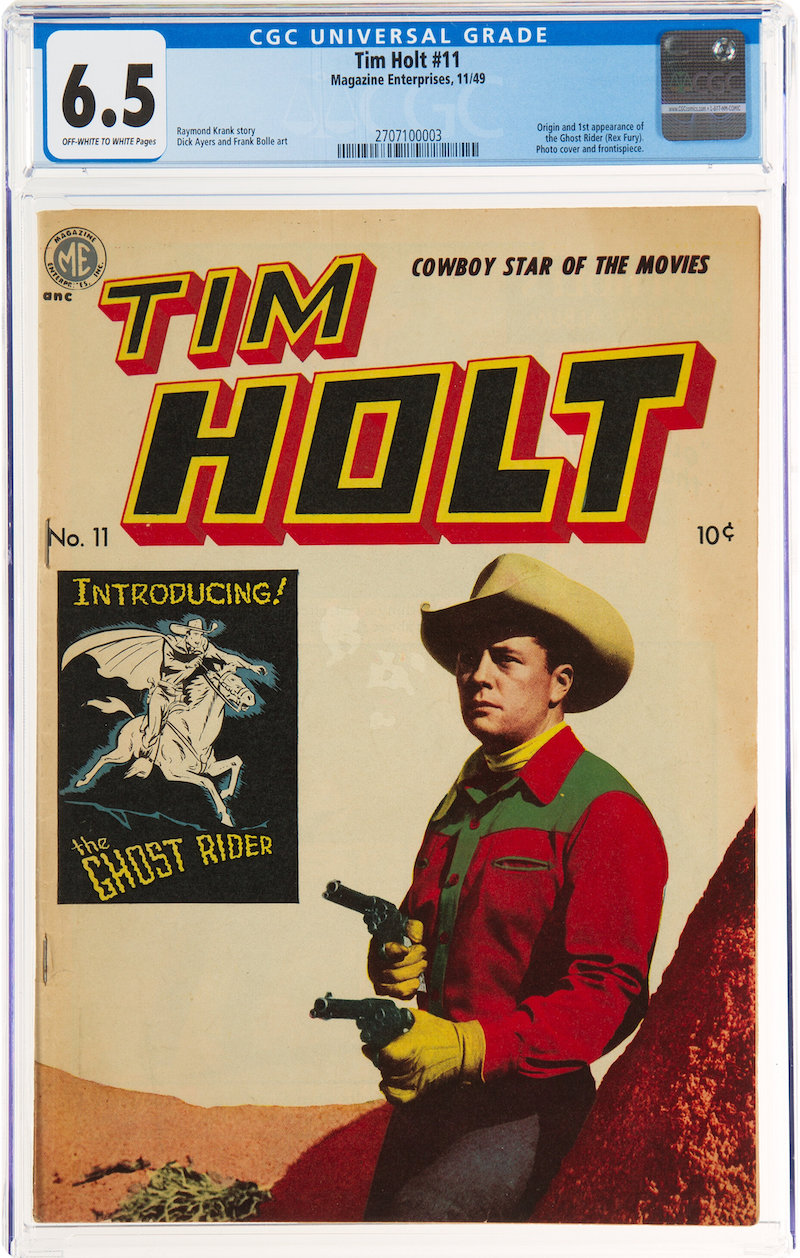 Here's a huge price jump I applaud loudly, I love the Golden Age Ghost Rider! A perfect mix of western nostalgia, superheroes, and supernatural. And for his debut, a very quick pass through a box of westerns and you might almost miss this huge key, with the origin and first appearance of Ghost Rider. Sure, nothing beats the Frazetta Ghost Rider covers, but this is pretty damn cool. The bidding went about 4X Nosto strong compared to fairly recent sales of similar grades. Nostomania pricing last quarter, of course - feed us the sales and we auto-adjust.
Master Comics #3 (Fawcett Publications, 1940) Uncertified FN 6.0, $4,080.00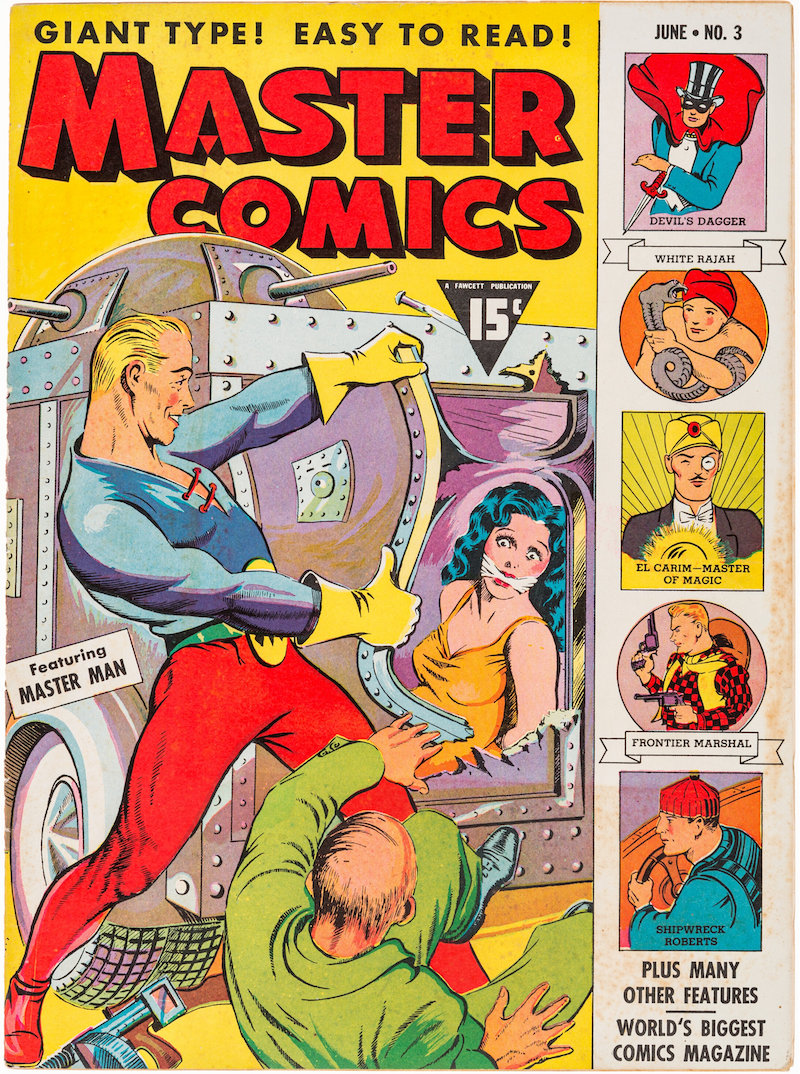 A sale that emphasizes an important differentiator for Nostomania - the fact that we acknowledge the importance of uncertified sales, and know how to utilize them. I wonder what those sites that take the easy road and only harvest CGC sales report for the current value of this comic, when there are no CGC sales? Nostomania lets you include books like this in your collection, with the best value estimate (and often the only one) available.
1991-D Lincoln Cent, PCGS MS-69 Red, $11,400.00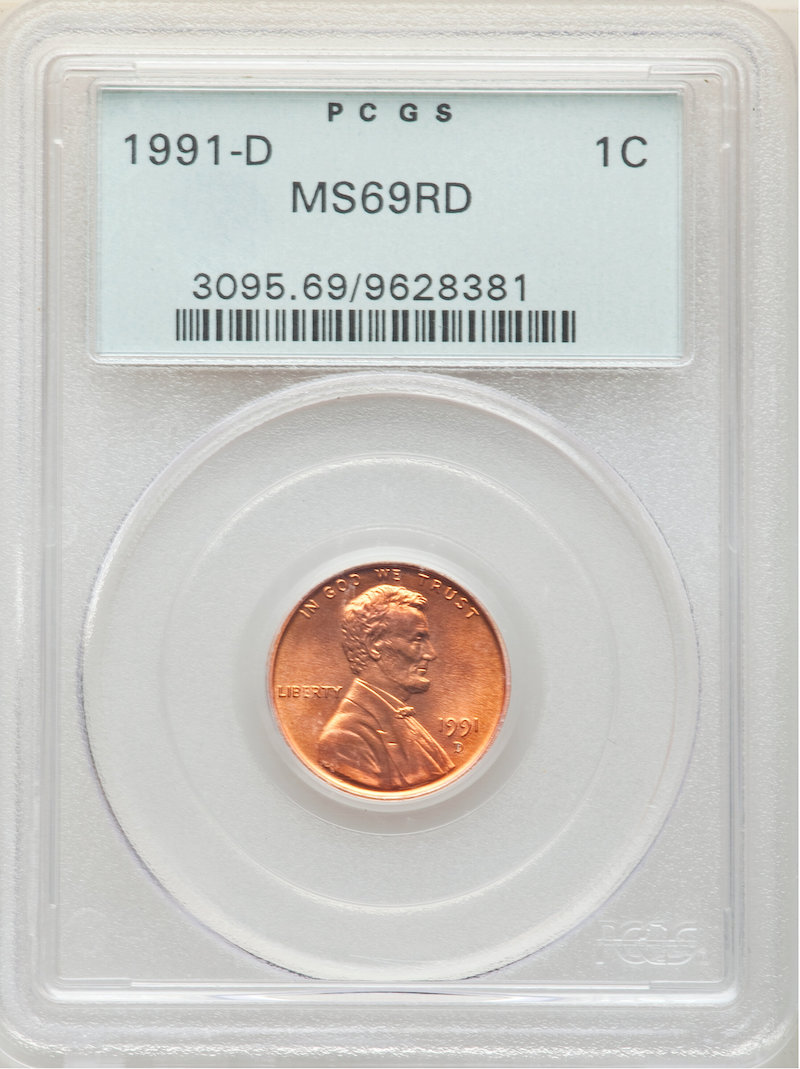 It always amazes me when a modern era penny sells for this much. I guess it's just the contrast in the smallest denomination coin in current circulation, against the incredible sales prices for collectibles. No doubt, as far as certification status goes, this is a remarkable coin, nearly in a class by itself (3 PGCS MS-69 Reds). Throw in the legacy holder and this is just really something magical to look at, but eleven thousand dollars?? I don't know... but I would have said the same thing about the similar (same?) coin selling over 10 years ago for half that.
1964-D Jefferson Nickel, PCGS MS-66 FS PL, $3,840.00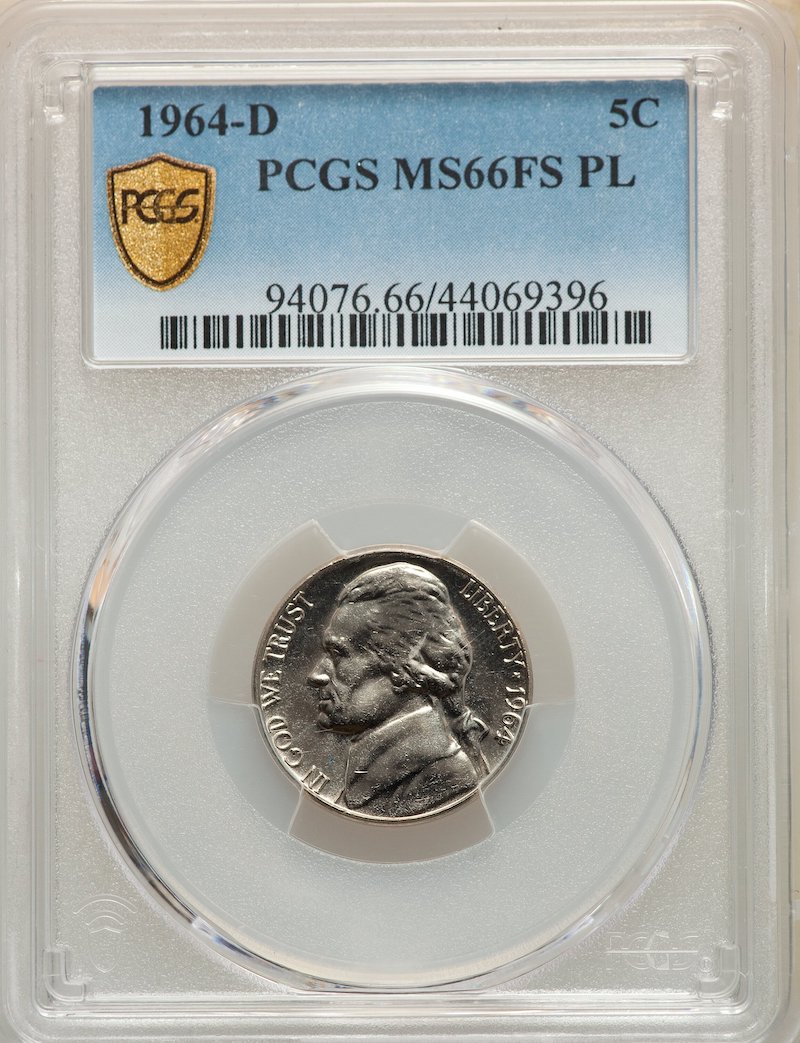 I have a similar amazement for this coin. This is the most common Jefferson Nickel, period. There were 1.7 billion 1964-D Jeffersons minted, that is crazy. So why would someone pay nearly four thousand dollars for an MS-66? This particular coin has a very unique set of credentials. It is the only 1964-D Jefferson Nickel to obtain both the Full Steps, and the Prooflike designations, to date. That's pretty cool.
Famous Monsters of Filmland #44, CGC NM/MT 9.8, $1,375.00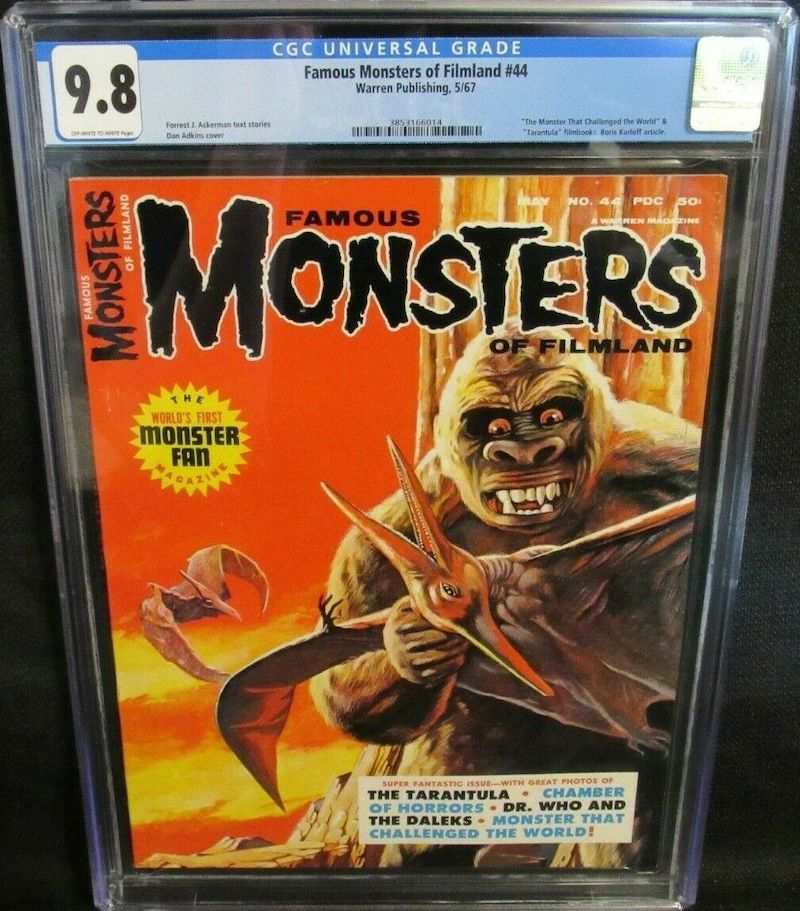 I'm happy to report magazine sales are really strong this quarter too. They had been lagging behind the comics rocket ship until recently. Magazines like Playboy are picking up, and Sports Illustrated, wow! Remarkable price increases there. We're working on a new system but harvesting data there has been tough due to "numbering". While SI does show, for example, Volume 107, #23 in the indicia, most sellers go by the month and day of month when describing the item. Until we can apply true machine learning to aid sales gathering, this poses some challenges. My example here is an homage to Famous Monsters getting their due on a classic King Kong cover. He's looking at the pterodactyl like "Yeah. What are you gonna do now, huh?". Love it.
---
---