NostoNews, April 1, 2021
by Tommy Jasmin
New pricing for 2nd Quarter 2021, market comments
---
Hello again everybody - the just-computed 2021 2nd Quarter pricing data is in. Sign in and see how your collection value is currently faring. Remember, we compute separate pricing for each grading service, as well as non-professionally graded items. Depending on the item, this may result in significant value differences when using our collection management features. Below, I highlight some interesting sales for our currently supported categories.
---
Star Wars #1, CGC NM/MT 9.8, $4,560.00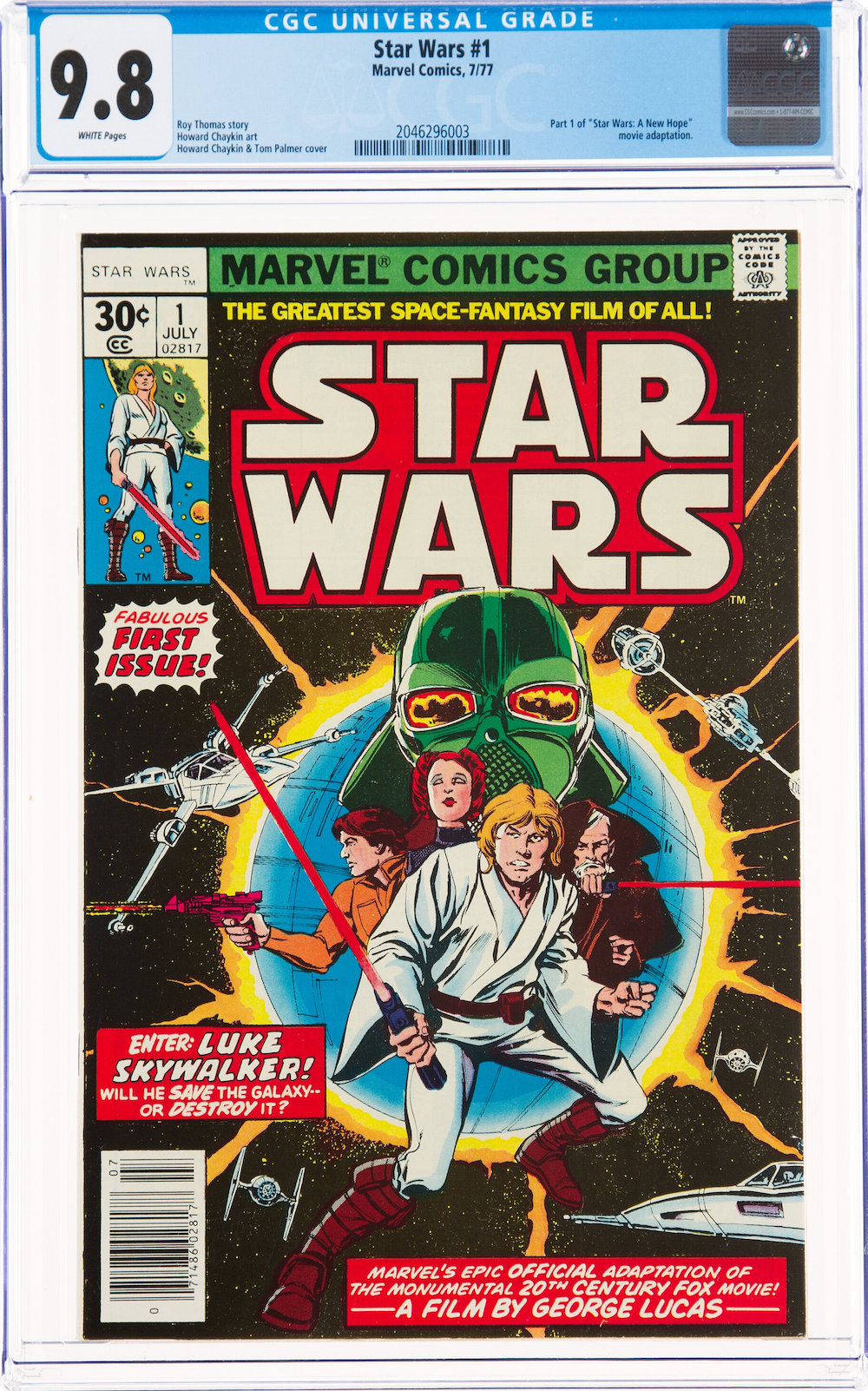 I'm guessing most people reading this have heard about how hot the collectibles markets are lately. One interesting aspect for me is the breadth. Sure, keys are stumbling over themselves to climb higher on the ladder, but also esoteric stuff, uncertified stuff, and even fairly common non-keys - it seems collectors are once again assembling runs. High grade certified keys can really do no wrong at this point. Look at this CGC NM/MT 9.8 Star Wars #1 as an example. This is not the price variant, yet it sold recently via Heritage for $4,560.00. Let me give you some context on that sale. Late last year the same comic might have gotten half that, and, this is in no way shape or form a scarce book - there are 648 CGC 9.8s at the time I write this.
Undercover Girl #6, Uncertified FN+ 6.5, $1,140.00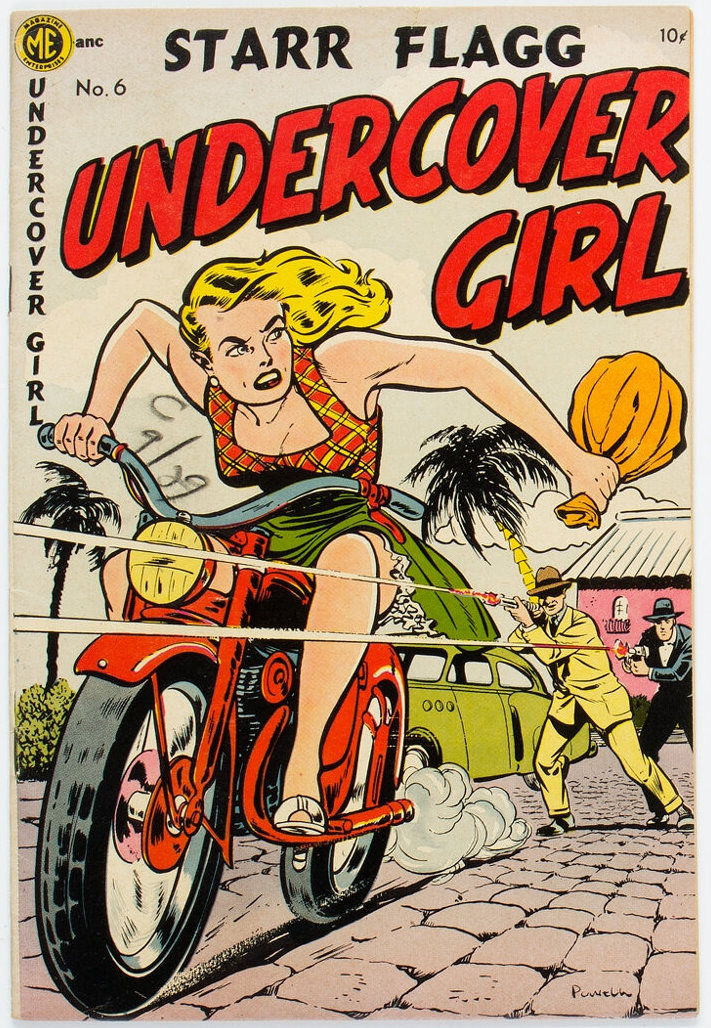 I know you're all used to me going on about how great covers alone sell the book. Often, some real gems go out uncertified, since, why slab it if guide is so low? Here, what's not to love about a girl speeding off on a motorcycle, wearing a dress, with a bag of cash in one hand? Is she on the good side or the bad side here? Do we care? We care enough to spend $1,140.00 for an Uncertified FN+ 6.5. Bonus, her name is Starr Flagg with two r's and two g's!
Ultimate Fallout #4 Djurdjevic 1:25 Variant, CGC NM/MT 9.8, $14,400.00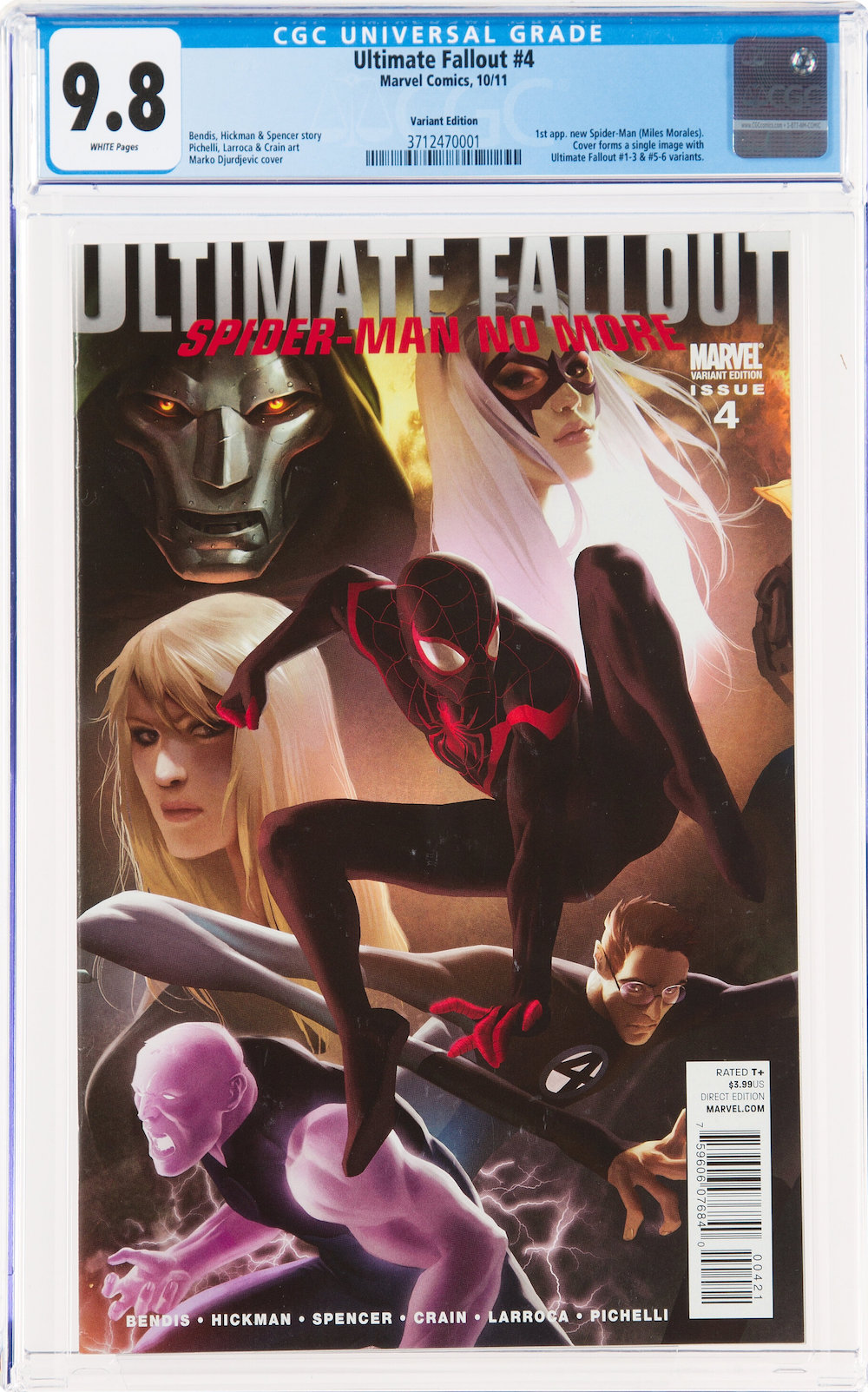 Let me give you a Modern Age example of how... I can't really say how healthy the market is, I think insane is more appropriate. Ultimate Fallout #4 is the 1st appearance of a very popular, newish version of Spider-Man, Miles Morales. That book has been hot for awhile. There is an incentive variant of the issue as well. This CGC NM/MT 9.8 copy of that book, Ultimate Fallout #4 Djurdjevic 1:25 Variant, sold recently via Heritage for a speech-silencing $14,400.00. That is serious cash for a 2011 comic, which has been on a steady climb the last five years or so.
The Fightin' 5 #40, CGC VF- 7.5, $780.00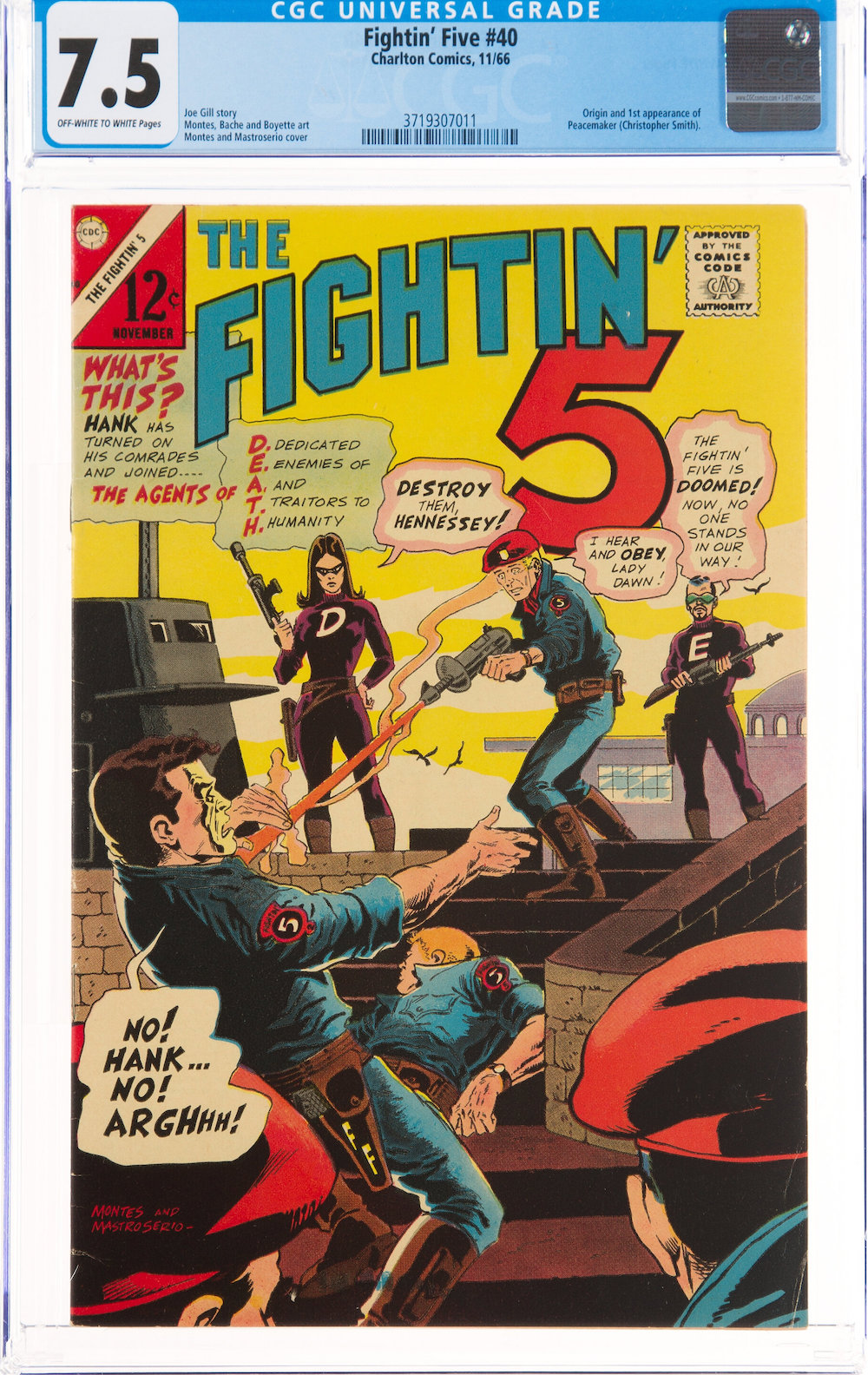 It's no mystery one can point to TV and movie appearances and speculation as a major driver in the expanding comics market. Who would have thought 2nd Tier Charlton characters would get their day in the sun? Keep in mind characters change ownership over time. Blue Beetle started at Fox, then went to Charlton, then was acquired by DC. Dealers are scrambling to see if they have any copies of Fightin' 5 #40 in storage, since it features the 1st appearance of The Peacemaker, who it seems will appear in both the new Suicide Squad movie as well as a TV series. A CGC VF- 7.5 copy sold recently via Heritage for $780.00. I'd say the race to squeeze a 9.8 out of one of the certification agencies is on!
Amazing Spider-Man #300, Uncertified NM+ 9.6, $2,850.00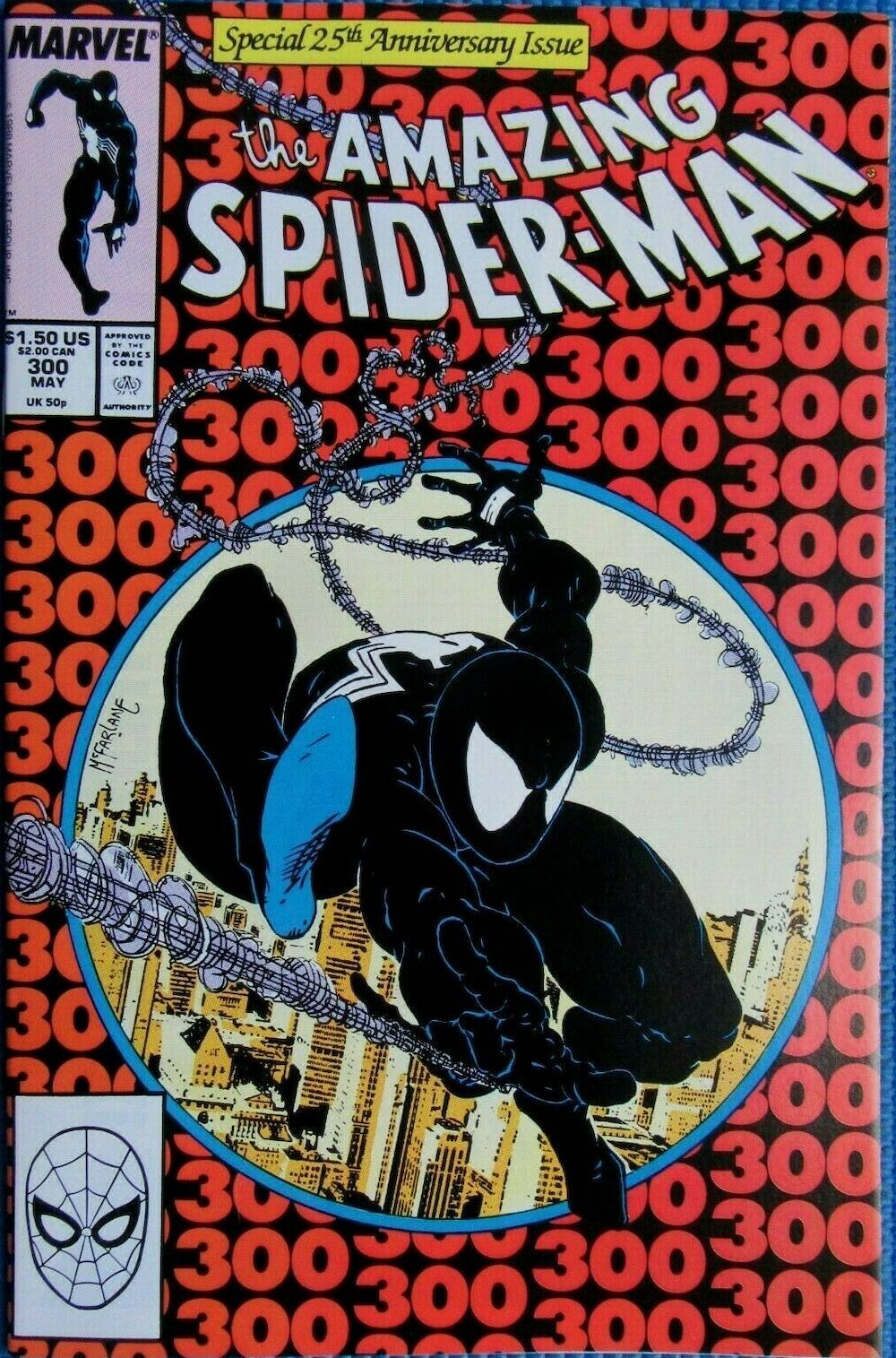 Amazing Spider-Man #300 continues to defy logic. This is not a scarce book. There's a seller on eBay who must have a full undistributed case, because almost every week he/she puts another unslabbed high grade copy up, and every time it gets close to or sometimes more than the slabbed price in that grade. Below is one that was up a few weeks back graded Uncertified NM+ 9.6, and it sold for $2,850.00 with very heavy bidding (76 bids). Not slabbing does not seem to be hurting this seller at all.
Detective Comics #16, Uncertified INC 0.1, $1,560.00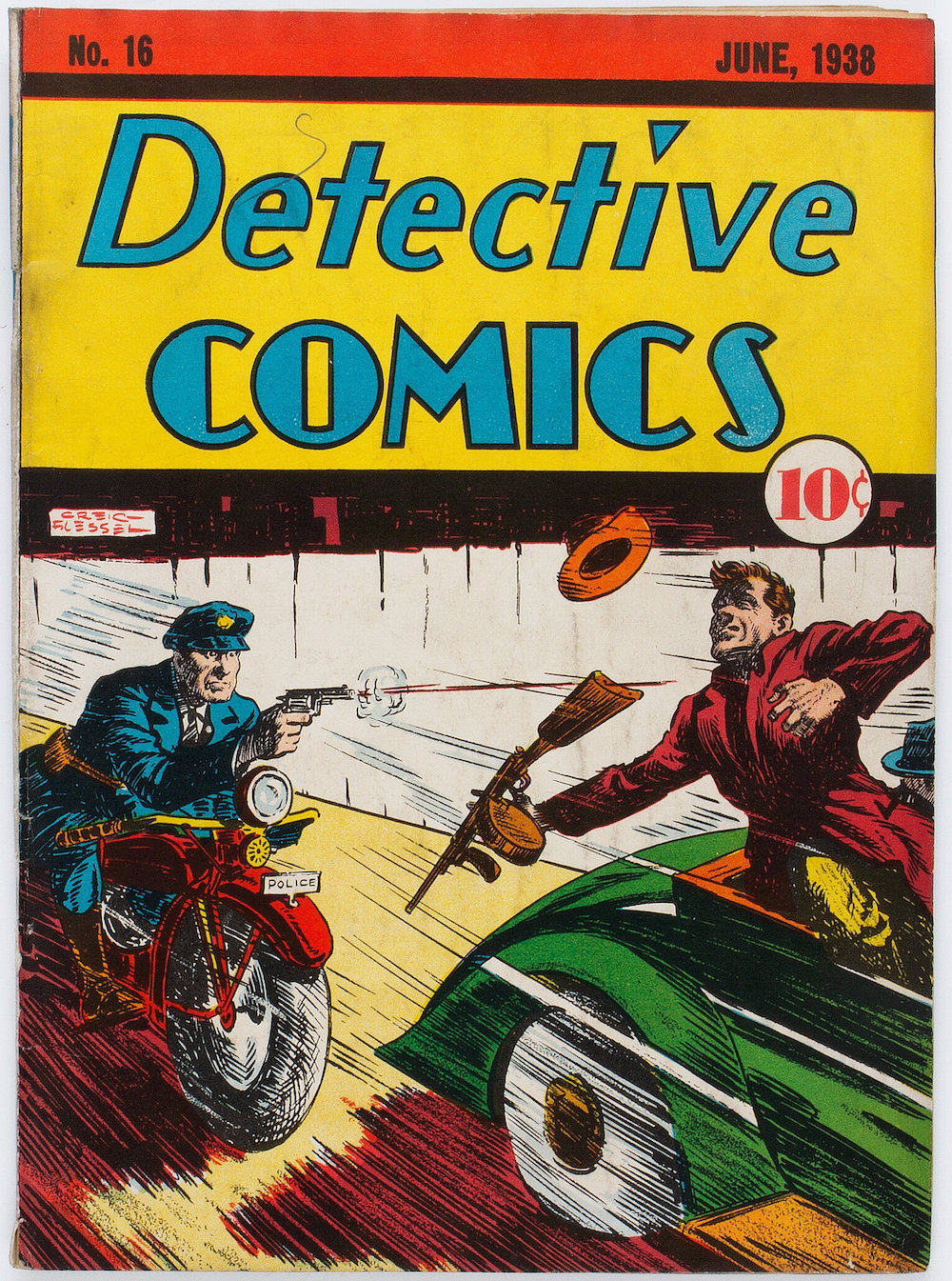 I've said this many times as well - we're at the point you don't even need a complete comic to have an extremely valuable, high demand collectible. This copy of Detective Comics #16 sold recently via Heritage for $1,560.00. It was assigned the lowest possible grade, INC 0.1. That's 0.1 on a scale of 1 to 10! Ok, so why the low grade, it doesn't look too bad, right? INC stands for Incomplete, and this comic is missing 14 pages, affecting no less than seven stories, ouch. But the comic also features an ad for Action Comics #1, and my guess is that's all the buyers really cared about when bidding this up well over a grand.
1923-S Monroe Half Dollar, PCGS PO-01, $456.00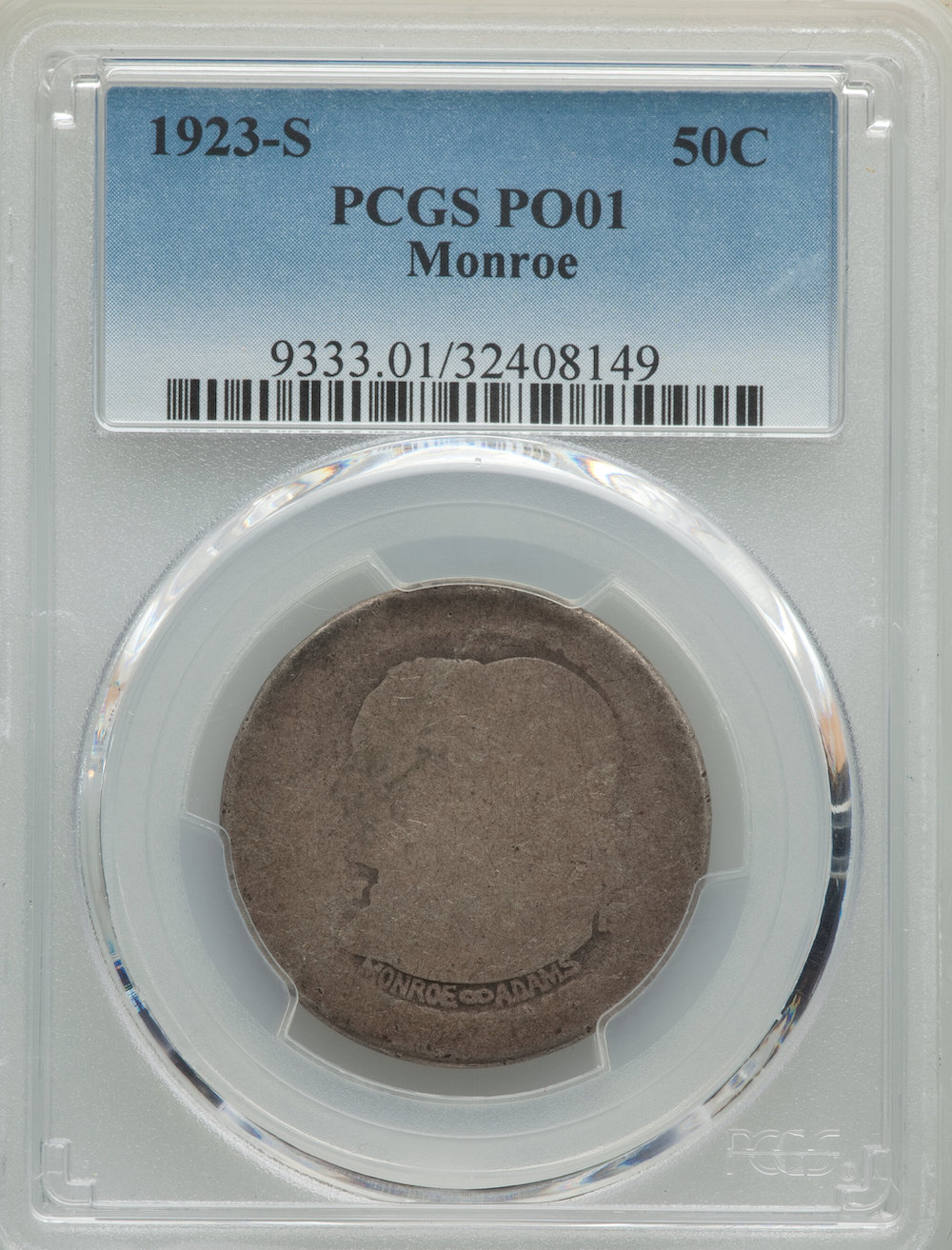 You know something is up when PCGS coins graded PO-01 (Poor 1, the lowest possible grade for coins) are selling for head-scratching amounts. I've seen many examples of this over the past three or four months. Here is a 1923-S Monroe Commemorative Half Dollar, graded PCGS PO-01 which sold awhile back via Hertage for $456.00. Not the number I would have expected. Is it the novelty of owning a slabbed PO-01? You have to wonder how PCGS can even identify the exact date and variant of these coins.
1943-P Lincoln Cent, Bronze, PCGS MS-62 BN, $372,000.00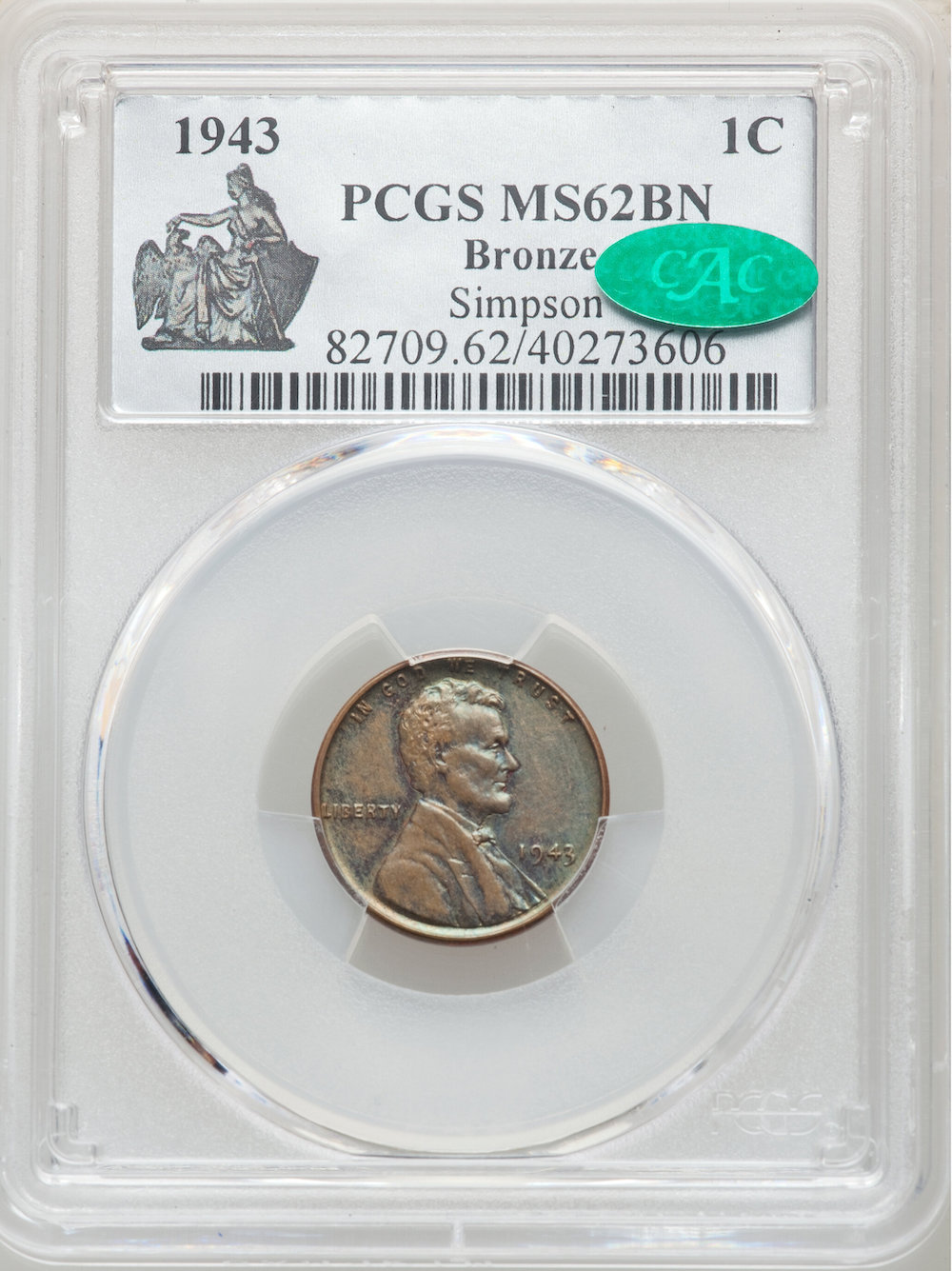 A marvelous sale this quarter was the oddity of a "normal looking" 1943 Lincoln Cent - struck on a bronze planchet. Less than 30 of these are believed to exist, from all mint locations. This 1943-P grades PCGS MS-62 Brown, and sold in the last Heritage Signature Auction for $372,000.00.
Famous Monsters of Filmland #4 Ghoul's Eye Variant, CGC FN 6.0, $2,401.85
Magazines are doing really well right now too. I'm seeing sharp increases in the typically slabbed titles such as Famous Monsters of Filmland, Playboy, and even Sports Illustrated. I was really happy to see this copy of the Ghoul's Eye Variant of Famous Monsters #4 sell on eBay recently, in CGC FN 6.0, for a lofty $2,401.85. That's more than a 2X price increase over last quarter.
---
---