NostoNews, April 1, 2016
by Tommy Jasmin

New pricing for 2nd Quarter 2016, market comments

The just-computed 2016 2nd Quarter pricing data is here! Sign in and see how the current market is affecting your collection value. Remember, we compute separate pricing for each grading service, as well as non-professionally graded items. So if you add an item to My Lists as non-graded, your collection value will likely change much less than if that item were graded by CGC, NGC, etc. Below I make a few market observations for each supported category.


---

Comics

The movie industry continues to drive big comic sales. Please don't say you didn't see this one coming! Fantastic Four 52, the first appearance of the Black Panther. I sure hope they do the character justice on-screen. This sale was for the finest known copy, a CGC NM/MT 9.8, very tough given the black cover. The sale price was $83,650.00, wow! Heritage notes "we expect this copy to reach near ten times guide". What does that even mean? Think about it - if something is selling for 10 times "guide", you don't have a guide. The current Nosto price is $64,700.00. Sure, you can say Nosto is still way under, but our conservative value is by far the closest you will get.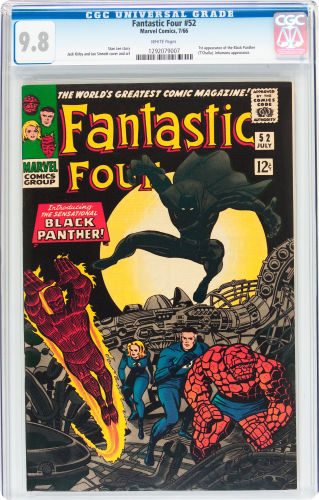 Coming to a theatre near you


Speaking of conservative pricing, our present CGC NM 9.4 value for Amazing Fantasy 15, the first appearance of Spider-Man, is $366,000.00. A copy in this very grade recently sold via Heritage for $454,100.00; check out the image below. Not the hottest time for Spider-Man sales, but still closing in on a half million dollars. People often say our pricing is too high. I usually tell them to drill down and look at the actual sales in our Pricing section. Once you see what people are actually paying for these books, you realize our algorithms are actually a bit conservative most of the time.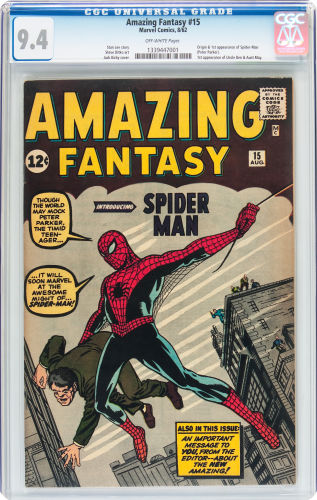 Nearly a half million now


Collectors often forget comics at one time were used as a means of spreading propaganda, or advertising industry. These old promotional comics are an interesting reflection of the moods, hopes, etc. of past times. The anti-communism book Labor Is A Partner has been super hot lately, with the uncertified VG 4.0 copy shown below selling for an impressive $657.25. Wow, if you have any copies salted away, it might be time to haul them out.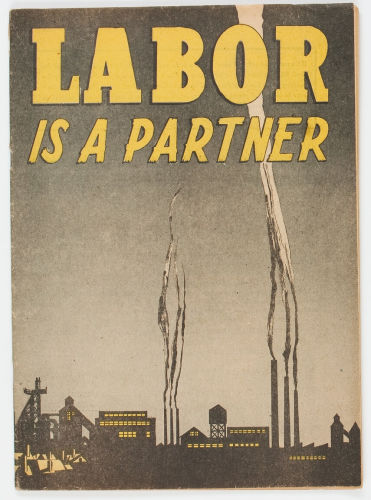 Published by the Catechetical Guild, 1949


Chamber of Chills 19 is about the hottest horror book on the market right now. Any copy, any grade, and you are printing money. The uncertified GD 2.0 copy shown below sold recently via Heritage for $956.00. So much for that $37 Overstreet value. Superb cover? Eh, not really. Nothing against Lee Elias. The Misfits sure liked it, and nicked it along with Famous Monsters font, for an album cover.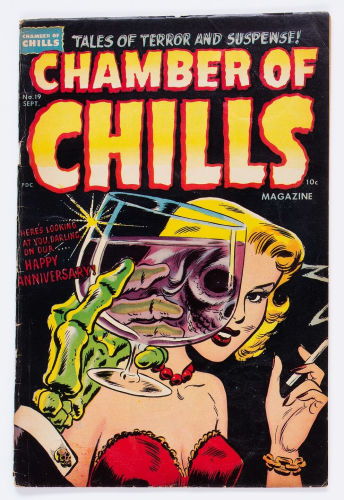 Almost a thousand bucks for a GD


Here we have a case of not so much hot, but just really scarce. A different magnitude of supply and demand variance. The CGC FN 6.0 copy of Going Steady 14, shown below, sold for a very impressive $2,270.50. So what's the story? A Matt Baker cover doesn't hurt, but the story is scarcity. This is a case where until recently, we didn't really know just how scarce, because not many people were looking. This book is actually a finest known. Hhmmm... this gives me an idea for a new service for the Premium Subscribers. Hey Chuck or Mario, don't let me forget, have me run it by you ok?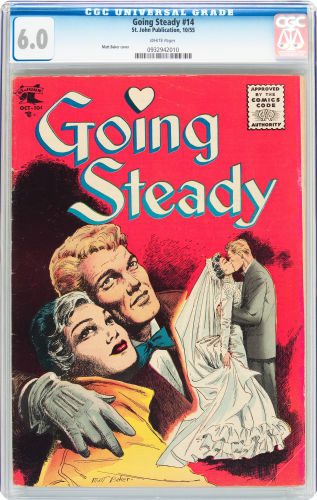 Finest known at 6.0


Speaking of finest known, this is the best we have to date for Planet Comics 15, a CGC VF- 7.5. And look what happens - put it on the block and you haul in a nice tidy $17,925.00. Had we only known years ago, hey guys? And #14 is even tougher to find, just wait until a high grade copy of that goes up for sale.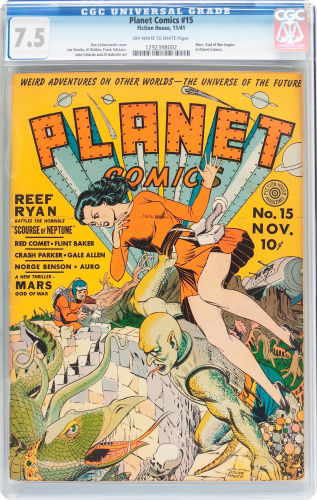 Finest known at 7.5

Other items of note:
I could not resist another cherry FF this round, Galactus and Surfer!
Below: Fantastic Four 49, CGC NM/MT 9.8, $44,215.00
Normally people don't get too excited about this book, but 9.9 will do it.
Below, Punisher 1, CGC MT- 9.9, $1,792.50
What a cover! Forget the Overstreet value of $69 bucks.
Mystery Men Comics 31, Uncertified GD 2.0, $1,015.75
Killer Kirby Kover, and yes, you are reading that sale price correctly!
Below, Thor 129, CGC NM+ 9.6, $3,824.00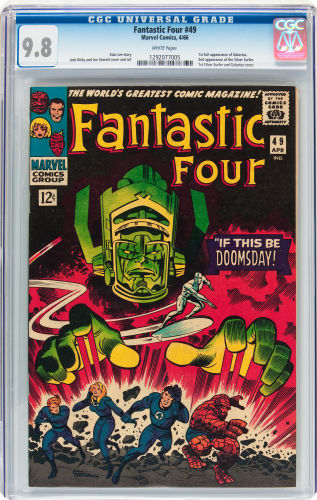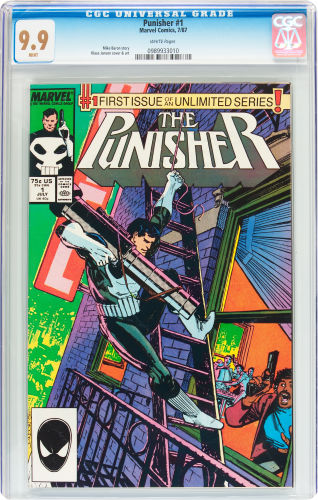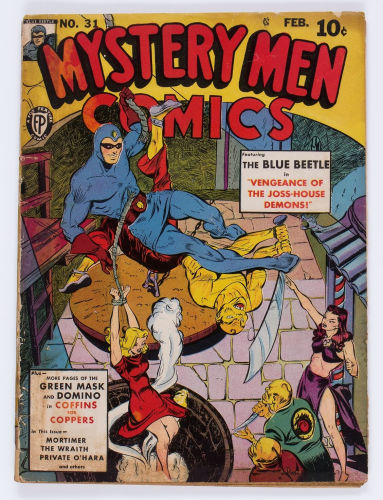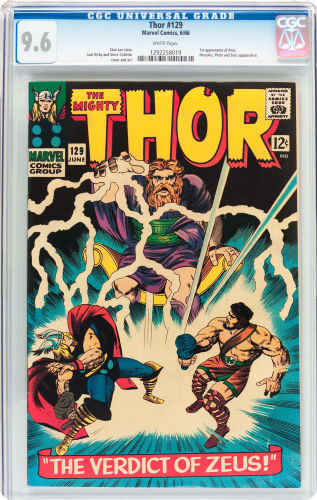 ---

Coins

You heard about them when you were a kid, the legendary wartime Lincoln Cents that were accidentally punched as regular copper coins, instead of the steel cents minted to help the war effort. But was it just a myth? Nope, just a true rarity, as evidenced here. The 1943 Bronze Planchet Lincoln Cent shown below sold recently via Heritage for an amazing $305,500.00. How's that for a return on investment, lucky owner? Oh yeah, minor detail, graded PCGS AU-58.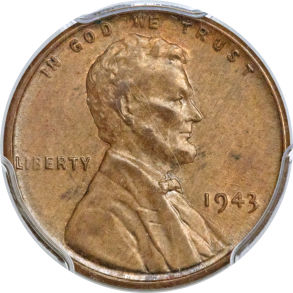 The myth was true



While we're at it, apparently the same mistake happened in San Francisco. One of the most celebrated U.S. error coins ever, more legendary than the three-legged Buffalo Nickel. The 1943-S Bronze Planchet Lincoln Cent shown below also sold recently via Heritage. This coin was graded PCGS AU-55 and sold for $211,500.00. While Nostomania generally doesn't list or price error coins, these are generally cataloged with regular issues, so we decided to add them to the database. One of six known examples.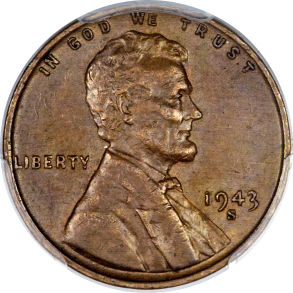 The San Fran version


This last coin is a great example of how something considered a bit underrated, and not all that scarce, can still command lofty sale prices in the coin world. The 1915-S Indian Half Eagle shown below, graded PCGS MS-64, sold recently via Heritage for $94,000.00. The catalogers stretch to find something unique to say about this coin, but it's not really necessary - it's rare enough and only one notch away from finest known, so it will never slip by unnoticed.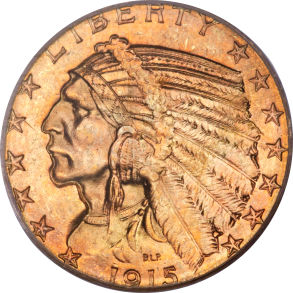 Undervalued? I don't think so
---

Magazines

An interesting slabbed sale this quarter is the very first issue of Sports Illustrated. You'd think there would be great interest in a CGC NM 9.4 copy up for sale of this long-running mag. Yet all it could muster was $501.90, and that figures in a nice limited edition binder produced by Sports Illustrated to accompany it. The cover features Milwaukee Braves slugger Eddie Mathews. Maybe it's just taking some time for investors to take note that slabbed copies of their favorite magazines are becoming available.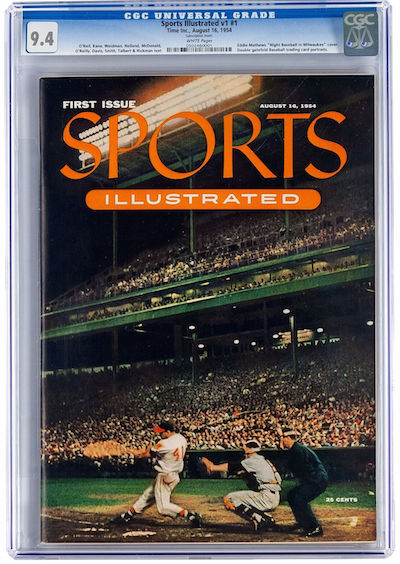 Published by Time Inc., 1954
---

Thanks, we'll see you all next month.

Visit our NostoNews Archive.