NostoNews, April 1, 2015
by Tommy Jasmin

New pricing for 2nd Quarter 2015, market comments

The just-computed 2015 2nd Quarter pricing data is here! Sign in and see how the current market is affecting your collection value. Remember, we compute separate pricing for each grading service, as well as non-professionally graded items. So if you add an item to My Lists as non-graded, your collection value will likely change much less than if that item were graded by CGC, NGC, etc. Below I make a few market observations for each supported category.


---

Comics

So many interesting sales this quarter! Once again it was very hard to pick just a handful to highlight. Up first, Crime Does Not Pay 24. I say often, a controversial cover will always translate to high demand. This is a classic of the Golden Age Lev Gleason variety. I'm sure many people have their pet names for this cover - Heritage calls it "head on fire". This copy is a beat up old uncertified GD 2.0, but that didn't matter. When the hammer came down a record $1,673.00 changed hands.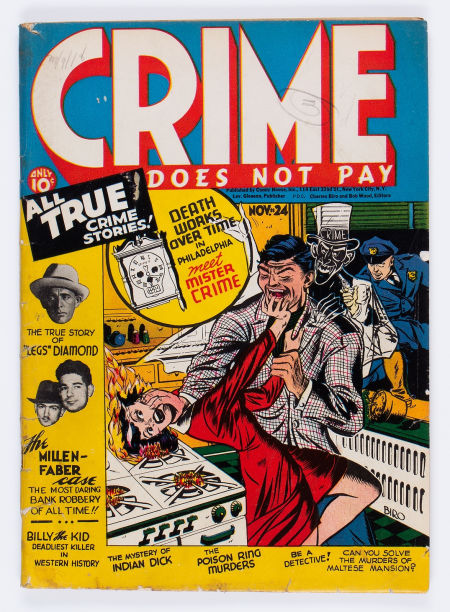 Classic Biro Cover


The Golden Age DC powerhouses continue to surge, and you kinda knew the next Action Comics 10 to hit the market would do well, being only the 3rd cover appearance of Superman! But I am personally a little shocked by this one, assuming the sale is legit of course. We've got a CGC GD/VG 3.0 copy, which sold in the most recent Heritage Signature Auction for $23,900.00. The kicker is it has noted brittle pages! Not slightly brittle, the rarely tagged straight-out brittle. This twenty-four thousand dollar purchase is crumbling to dust.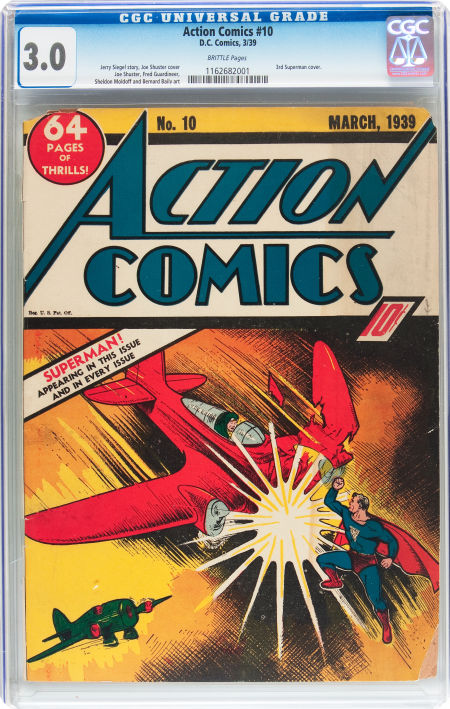 Don't shake that case!


Here's what can potentially happen when a true Gerber 9 comes to market. What's a Gerber 9? According to the Gerber Scarcity Index, 9 means an estimated 6 to 10 copies remain extant. This time around, an Uncertfied FR/GD 1.5 Jumbo Comics 6 (yes, 1.5) sold for an incredible $3,585.00. Our pricing code was practically screaming at us, "something has gotta be fishy here, this can't be right!". But there it is. Somebody (two people actually) realized they may never get another chance, and really wanted this book.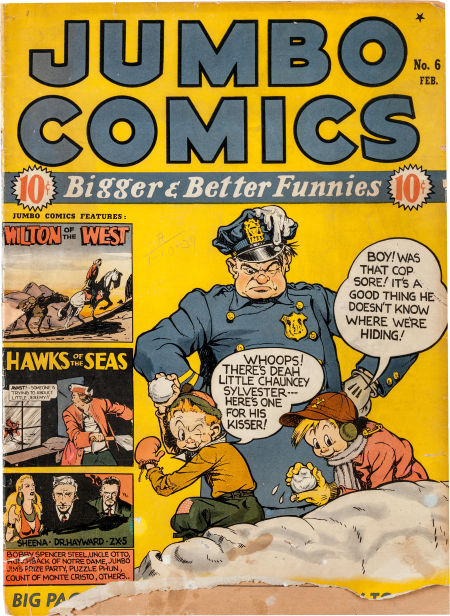 We want to see what a Gerber 10 can do!


This excitement lately over early Archie appearances, I have to say has me a little puzzled. There's little contemporary interest - print runs of the current comics really don't even warrant publishing, it must be somebody's charity project to keep them alive (we are talking in the very low thousands). Yet the Golden Age books continue to shatter records. Maybe some collectors did not realize Jackpot Comics 4 is actually the first time Archie appeared on a cover? The copy below sold via Heritage recently. Graded CGC VG/FN 5.0, it went for $10,755.00, way over Nosto pricing from our previous update.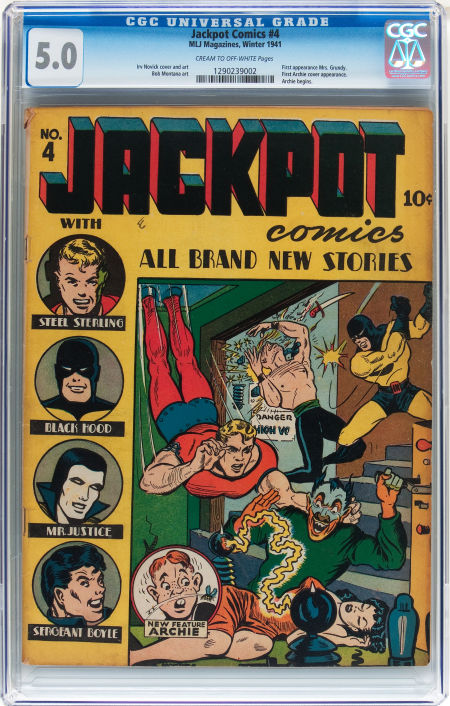 1st cover appearance for Archie of Riverdale


And so begins the movie-related demand on Dr. Strange comics. Stange Tales 126 was up until now pretty much a sleeper, despite being the first appearance of both Clea and Dormammu. Well the cat is out of the bag now folks. This copy is a fairly ratty uncertified VG 4.0, but that didn't seem to matter since it brought in a nice tidy $107.55. The last time Heritage sold this book, in this grade, it went for 6 bucks!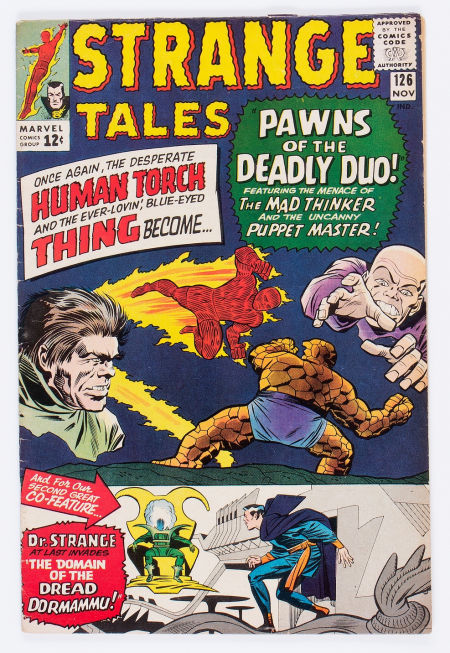 The Doctor is in.


After round 1, all the Guardians focus was on Marvel Preview and the Incredible Hulk appearance of Rocket Raccoon. But there were other nuggets to mine out there. The latest to heat up are the Marvel Spotlight appearances of Star-Lord. Yes, I'm talking about Volume 2 - the crappy 1980s run of Spotlight nobody expected to ever amount to anything. The Marvel Spotlight 6 shown below, graded CGC NM/MT 9.8, brought in $286.80 recently via Heritage.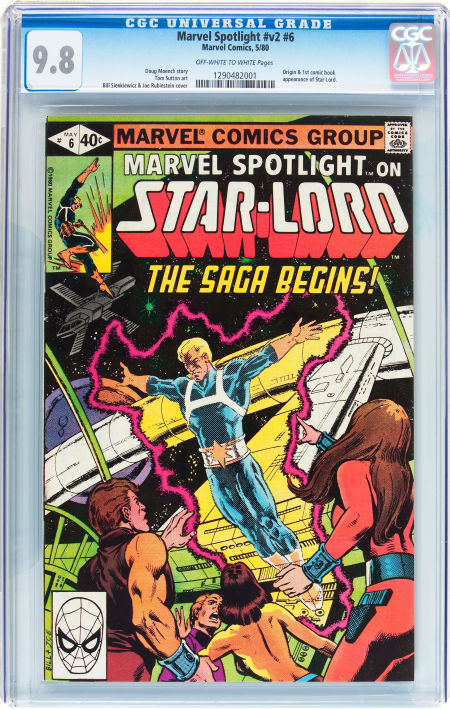 The predicted drop in Guardians pricing is not happening.

Other items of note:
Ms. Marvel is heating up, driven by Guardians buzz. Anything Kree, right? Example below: Ms. Marvel 1, Uncertified VF 8.0, $74.00
It seems Heritage is the new Gerber - only 2nd time ever offered and wow. Below, Exciting Comics 25, Uncertified VG/FN 5.0, $1,434.00
First appearance of the Inhumans, red, white, any and all hot. Below, Fantastic Four 45, Uncertified FN 6.0, $466.05
The entire run of Piracy was up on Heritage and they all killed. Below, Piracy 1, Uncertified VF+ 8.5, $956.00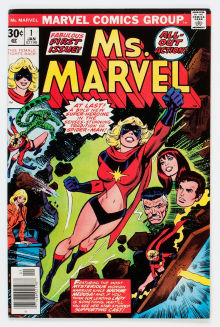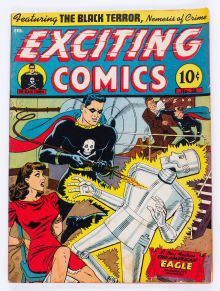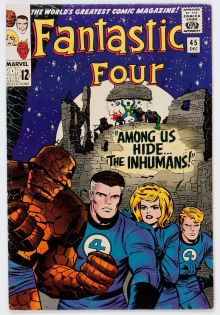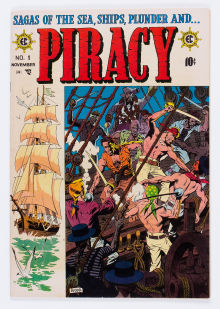 ---

Coins

From the very popular Mercury Dime series (one of the best U.S. coin designs IMO) the 1916-D is a collector favorite. Here you get to see what a PCGS MS-66 Full Bands will do. This is not even a Finest Known, with at least seven better examples. But I don't believe this grade has ever brought a higher price, at $94,000.00.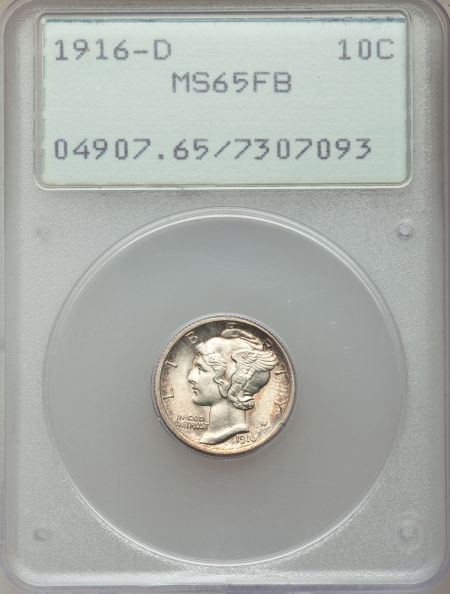 Great coin, great price



And here is the difference a single point can make. Same coin, same certification service, same era of certification even, based on the ancient PCGS holder. 1916-D Mercury Dime, PCGS MS-65 Full Bands. The sale price here was less than half what the previous coin went for, at $43,475.00. Can you even imagine praying and hoping for that MS-66 grade, and getting your coin back to find out you just missed out on an extra $50,000?! This is why you hear the stories of graders being bribed.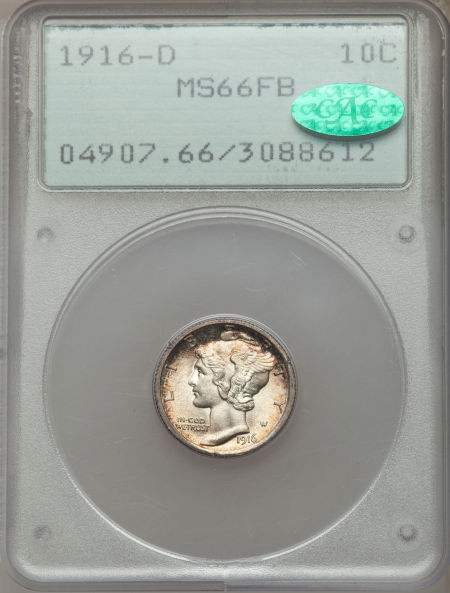 What a difference 1 point makes.


I wanted to feature one heavy-hitter this quarter as well, and I think this coin qualifies. This 1869 Double Eagle is absolutely beautiful, and is tagged Ultra Cameo. Graded NGC PR-65, maybe a dozen of these coins still exist, and remarkably one of them is considered nicer than this piece! Sold at the recent Long Beach Signature Auction, this coin brought in a hefty $229,125.00.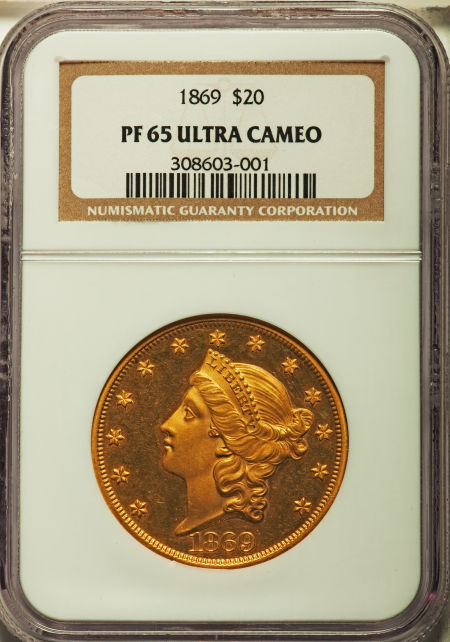 Almost a quarter of a million!
---

Magazines

A surprising sale was recorded this quarter for Playboy 1. The CGC VF+ 8.5 copy below brought in nearly as much as CGC NM 9.4 copies were able to fetch in the past. The CGC 9.4 value for this book had been lingering around 30 grand. With this sale from the February Heritage Signature Auction bringing a very impressive $28,680.00, I'm guessing our pricing algorithms will set the new CGC 9.4 value at around $40,000.00 now. We'll see if this title makes a run in the remainder of 2015.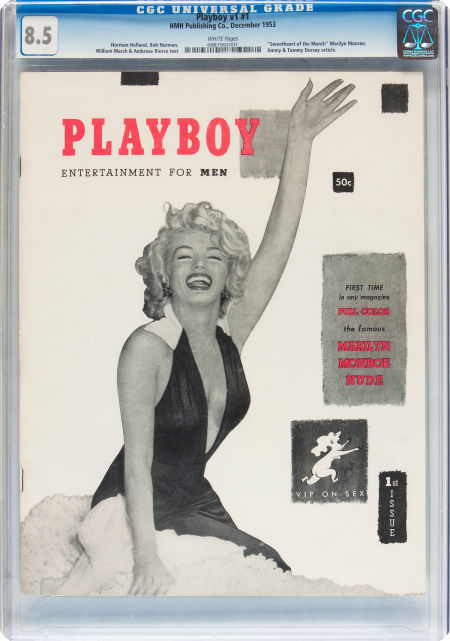 Big sale for the 1st issue of Playboy
---

Thanks, we'll see you all next month.

Visit our NostoNews Archive.