NostoNews, April 1, 2014
by Tommy Jasmin

New pricing for 2nd Quarter 2014, market comments

The just-computed 2014 2nd Quarter pricing data is here! Sign in and see how the current market is affecting your collection value. Remember, we are now computing separate pricing for each grading service, as well as non-professionally graded items. So if you add an item to My Lists as non-graded, your collection value will likely change much less than if that item were graded by CGC, NGC, etc. Below I make a few market observations for each supported category.


---

Comics

It was a crazy 2nd Quarter for comic books, with some categories, like 2nd and 3rd tier Golden Age, doing exceptionally well, and other categories generally down. Timelys are nothing but green ink this quarter. For my first example, all I can say is I hope you all saw this one coming. Avengers 4 is one of the hottest books around right now, with both Captain America and Avengers movies on deck. When an uncertified, FR 1.0 copy can bring in $764.80, we've got a book to keep an eye on.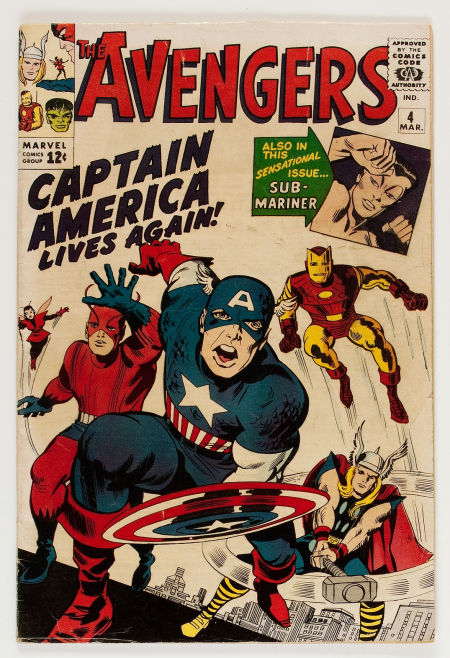 Granted, it looks way nicer but credit Heritage for the accurate grade


How many times have I said in these reports, a cover alone will sell the book? But this is getting crazy! Granted, Fantastic Comics 3 is an iconic Lou Fine cover that really captures the essence of the early Golden Age. To think the CGC PR 0.5 copy shown below was recently auctioned by Heritage and netted $3,883.75, well, doesn't that make you wish you had bought a copy years ago?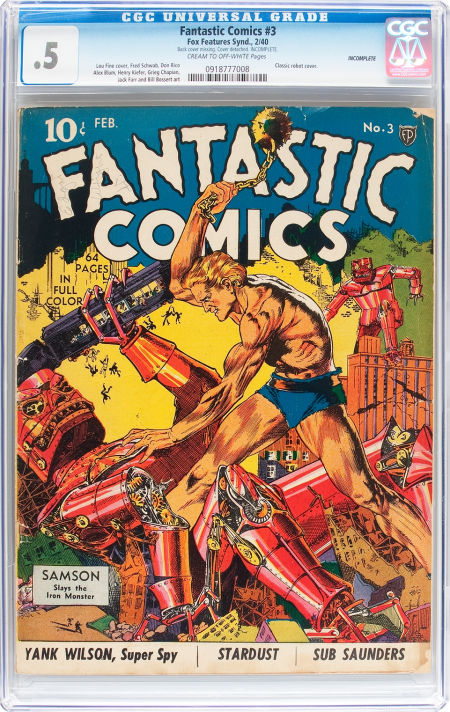 A top all-time cover


And why stop there? Here is another fantastic Golden Age Hitler cover book that only Nosto will give you accurate pricing on. Why? Because we capture sales like the uncertified GD+ 2.5 copy below, bringing in $1,099.40. You think that's crazy, that's fine, but when's the last time you saw a copy? If you do, we highly recommend you consult our pricing before buying or selling.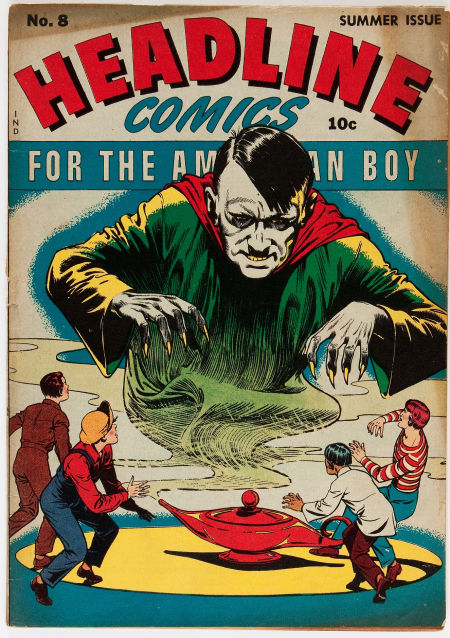 Awesome Golden Age Hitler cover


A revival of sorts now, for what has been often touted as the very first comic book, and had a pricing peak years ago but then waned for IMO obvious reasons (no cool superhero on the cover). The CGC GD+ 2.5 copy below, IMO mis-graded too high having brittle pages, brought in a surprising $2,629.00 in a recent weekly Heritage auction. A great piece of comic history, but honestly I can't see paying even $1,000.00 for this book in this grade.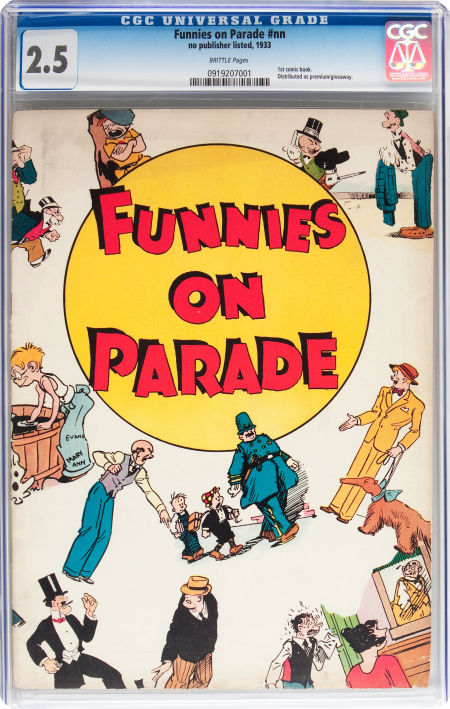 A historic moment for comics


Proving once again the Bronze Age has muscle, check out the CGC NM+ 9.6 copy of DC 100 Page Super Spectacular 4 below. This Wrightson cover will give grownups nightmares, and the square-bound black cover is super tough to find in high grade. This book sold in the last Heritage Signature auction for $5,078.75, and that's not the first time a CGC 9.6 copy has broken the 5 grand mark.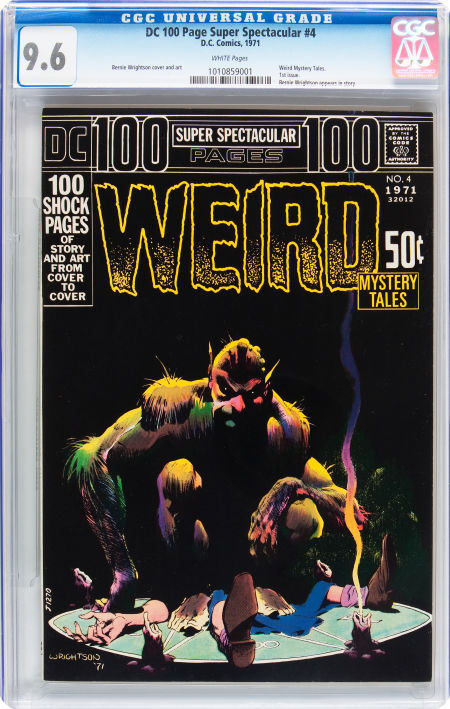 Wrightson channeling E.C. ghosts


I can't help it, with the movie around the corner, start with Cap, end with Cap. One of the best Golden Age Captain America covers, wow! And the pricing on this book just keeps going up and up. Check out USA Comics 7 below. This CGC FN- 5.5 copy brought in a stunning $7,170.00 in the last Heritage Signature auction. If you want to keep up with pricing on this book, you need an account with Nosto.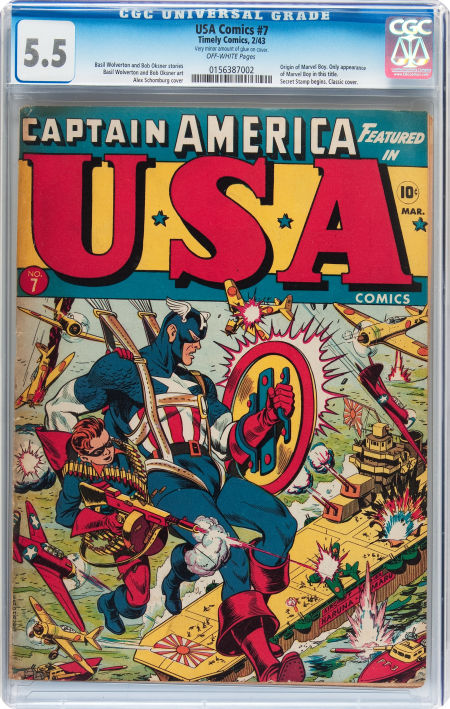 Classic WW II Cap and Bucky cover

Other items of note:
Luke Cage is busting out. Example below: Hero for Hire 1, CGC NM+ 9.6, $3,103.42
Nice job grading from the Heritage boys, looks way better, but.. Below, Action Comics 18, Unc PR 0.5, $669.20
Are you surprised this is a Finest Known? You shouldn't be Below, Sgt. Fury 8, CGC NM+ 9.6, $2,210.75
Catman throttles Hitler, name your price if you got this book! Below, Catman Comics 20, CGC FN- 5.5, $4,182.50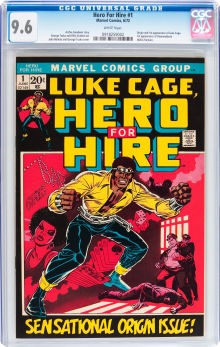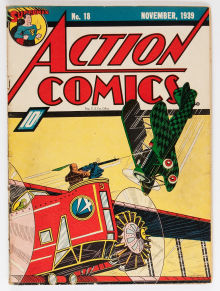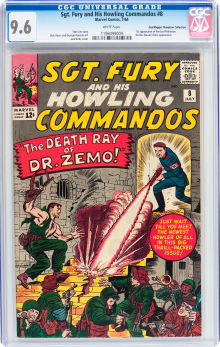 ---

Coins

This quarter we've got some very exciting new entries in the coins database. First up, below is a mouthful for you, the 1793 Flowing Hair Large Cent, Strawberry Leaf, NC-2, B-14, High R-8, Pollock-16. This almost certainly unique coin grades out a PCGS FR-2, and in that grade managed to bring in $352,500.00 in a recent Heritage auction. The fun part comes when our pricing algorithms determine what an MS-63 coin would be worth, if it existed. The results place this coin firmly in the 10 most valuable U.S. coins, estimating an MS-63 value to be about 30 million dollars.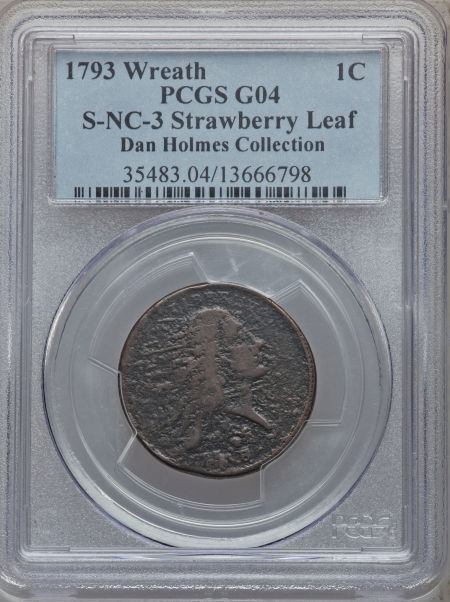 Purely theoretical, but fun to extrapolate



A similar item from the Dan Holmes collection is the PCGS GD-4 graded coin below. Also a 1793 Strawberry Leaf 1C, this one is NC-3, B-15, Low R-8, Pollock-17, and sold in the Heritage Signature Orlando auction for $381,875.00. Interesting, there is a finer known example out there at VG-7!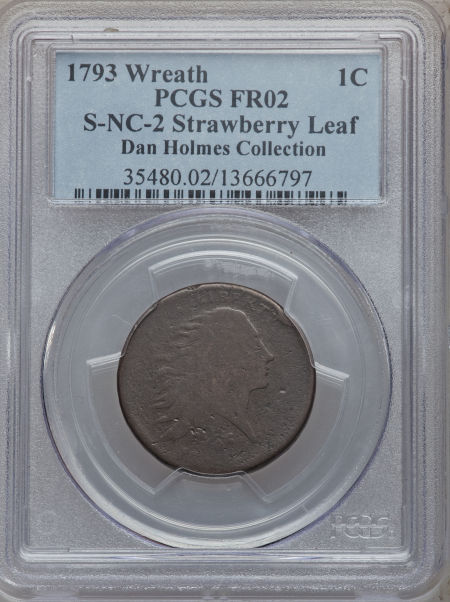 Another new entry in the Nosto Top 10 list


The last exciting new entry in the Nosto database is another Large Cent. The 1795 Jefferson Head, Lettered Edge, NC-1, B-10b, R-8 example below was graded PCGS FR-2, and sold at the same Orlando Heritage auction for $52,875.00.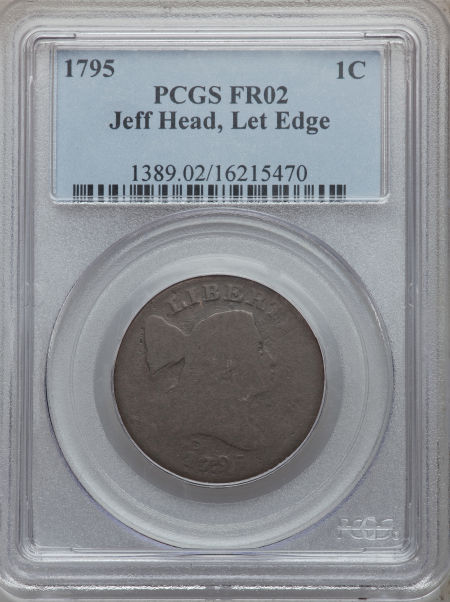 TBD
---

Magazines

Heavy Metal was the U.S. version of an arty mag called Metal Hurlant. While it was very popular for a time, pricing never really took off, despite some great staff artists like Richard Corben, Vaughn Bode, and Greg and Tim Hildebrandt. The example sale below is actually an exceptional price based on past sales. This uncertified NM 9.4 copy sold through Heritage for $131.45. Contrast that with multiple previous CGC graded sales at the same grade that were only in the 50 dollar range.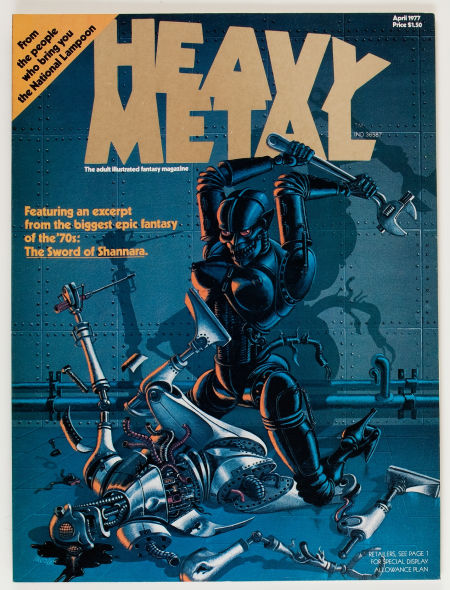 A tough call whether to slab any issues of Heavy Metal
---

Thanks, we'll see you all next month.

Visit our NostoNews Archive.