NostoNews, April 1, 2012
by Tommy Jasmin

New pricing for 2nd Quarter 2012, market comments

The new 2012 2nd Quarter pricing data is in! Sign in and see how the current market is affecting your collection value. Remember, we are now computing separate pricing for each grading service, as well as non-professionally graded items. So if you add an item to My Lists as non-graded, your collection value will likely change much less than if that item were graded by CGC, NGC, etc. Below I make a few market observations for each supported category.


---

Comics

This update is pretty much driven by the new Billy Wright pedigree collection. We are getting some seldom gathered, key sales data points, which help to tighten up our pricing algorithms. Let's kick things off with the copy of Action Comics 1 from this collection. At a mere CGC GD/VG 3.0, it still hauls in a lofty $298,750.00. As a result, this quarter Superman has overtaken Batman with the coveted top slot in out Top 100 lists - Action Comics 1 is once again the most valuable book in existence, with our CGC NM 9.4 theoretical value computed to be $4,300,000.00.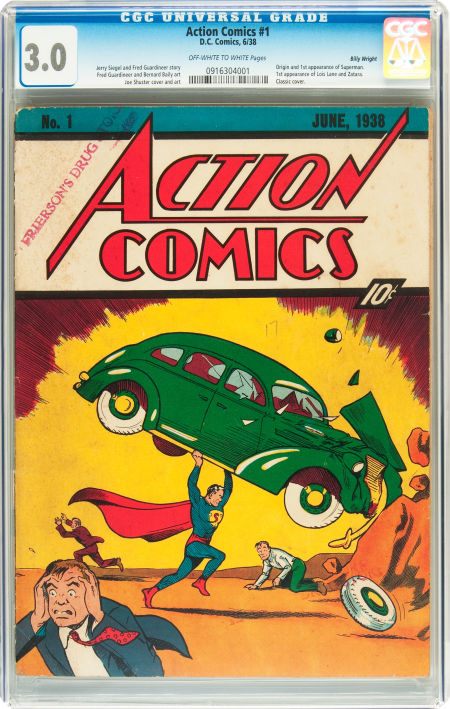 Top dog once again


I think I'll just hop through the major publishers represented by this collection, to give a broad overview on performance. Timelys are still sizzling hot with prices going to incomprehensible levels. The Captain America Comics 2 I am showing below was a stunning CGC NM 9.4 though. Clocking in at $113,525.00, this not only moves this book into our Top 100, but well in, at slot #48.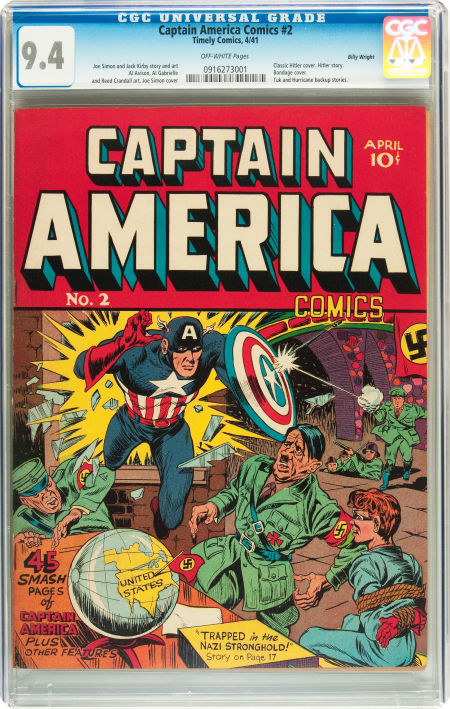 Breaks the Nosto Top 100


On to publisher Fox, and arguably one of the most iconic comic book covers of all time, Fantastic Comics 3. This is a much scarcer book than most people realize, however. So even at a modest CGC FN- 5.5, the Billy Wright copy still pulled in a stunner of a sale price at $19,120.00.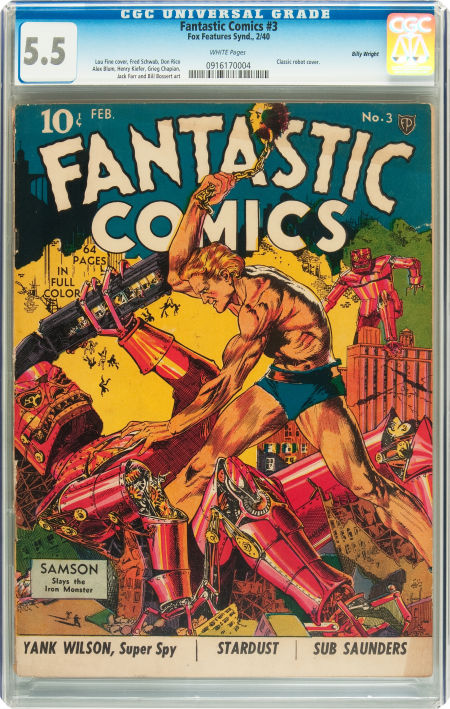 Scarcer than you think


One of the coolest things about this collection, is we got to see Golden Age comics that just do not surface very often, such as Centaurs. On to that publisher, and let's use for our example Amazing Mystery Funnies Volume 2, #5. Did you even know this had a killer Bill Everett cover? This copy was fairly nice, at CGC VF- 7.5. What was really nice though was the sale price - $8,365.00, wow!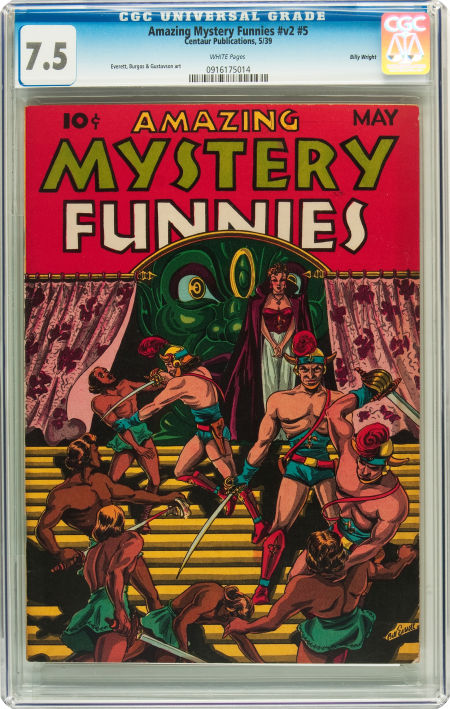 Ultra-cool Bill Everett cover


Ok, just to show that not everything from this collection was setting new records, let's move on to publisher Quality. Our example is Military Comics 3, a beautiful CGC NM 9.4. But it does not even make the Overstreet 9.2 value, selling for only $1,792.50. Not sure how that compared to our value, but easy enough for you to go check if you are that curious.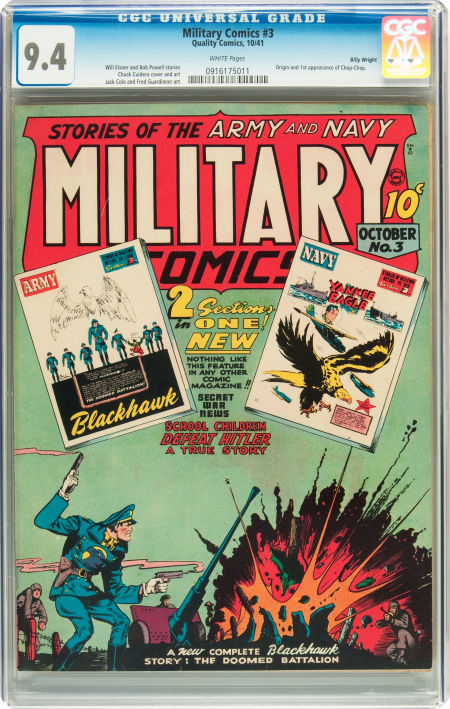 Qualitys underperformed from the Billy Wright collection


To close, I have to do a "the cover sells the book" example, don't I? Here you go, Lev Gleason's (who else?) Crime Does Not Pay 24, CGC VG- 3.5. Sold through Heritage for $1,613.25. Might as well slab it, all we need is the cover on this one. Don't think they had electric stoves back then, darn.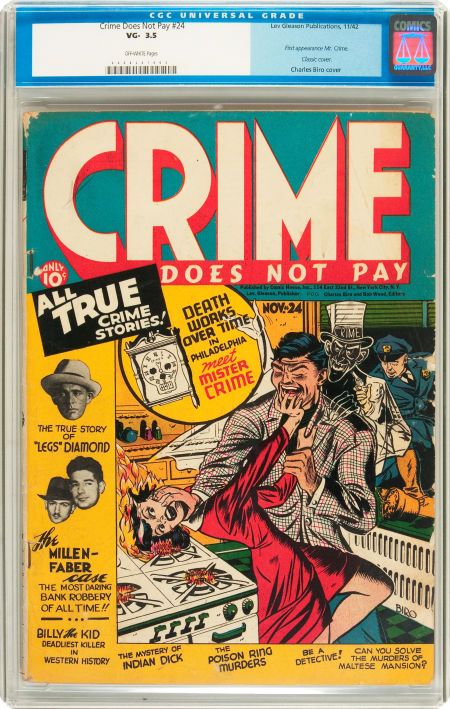 That's gonna leave a mark

Other items of note:
What is up with The Surfer? All issues, smoking hot Example below: Silver Surfer 2, Unc VF 8.0, $358.50
Movie timing is everything (this should not be a $650 book) Below, John Carter, Warlord of Mars, CGC NM/MT 9.8, $657.25
Another great "cover sells the book" example. Umm... helloo Dad! Below, The Farmer's Daughter 2, Unc VG+ 4.5, $167.30
Action 13 breaks our Top 100 list this pricing update! Wow. Well, he is stopping a train. Action Comics 13, CGC VG/FN 5.0, $35,850.00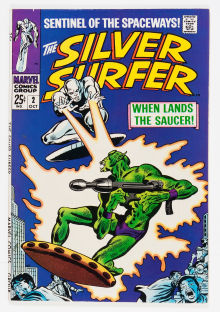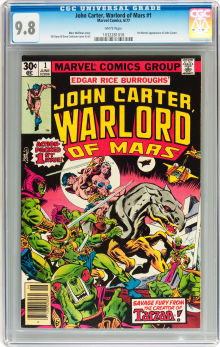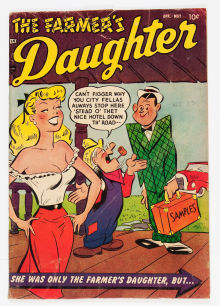 ---

Coins

I think it's about time we spot-lighted a nice Saint-Gaudens Double Eagle, and this quarter one in particular stood out to me. The 1924-S example shown below is graded PCGS MS-65, 3rd party authenticated as well (of course?). A very rare issue with too much history to go into here, this is just plain and simple a prized rarity, with high appeal and demand. The sale price ended up a stunning $172,500.00.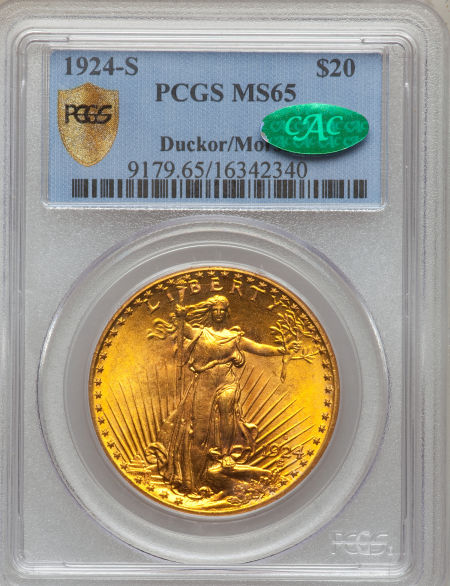 You won't find this in pocket change



Our 2nd stellar performer example this quarter is an 1890-O Morgan Silver Dollar, graded MS-66 Prooflike by PCGS. Being the only MS-66 certified Prooflike by PCGS, we knew this would blow away the previous pricing data, but didn't guess by this much. When the hammer fell, this coin went out the door for $27,600.00.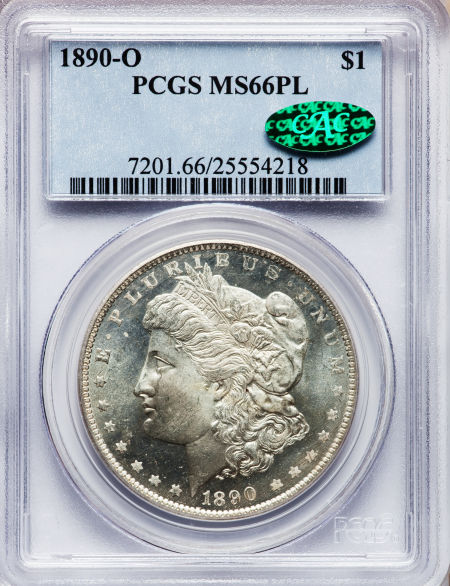 The only PGCS MS-66 Prooflike for this issue


Our last sales example which blows the old data out of the water this quarter is a gorgeous 1956 Type One PR-68 Franklin Half, PCGS certified. A pretty much flawless example, and tied for Finest Known, it pulled in a very hefty $2,990.00 in the Heritage Long Beach sale.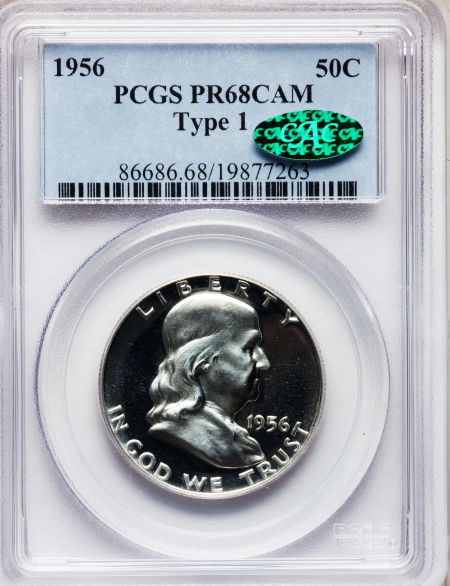 Over 2x what previous sales pulled
---

Magazines

I'd have to go dig through the old market reports, but I'm pretty sure at one point I commented on how it will be nice if a CGC NM 9.4 copy of Playboy 1 comes to market, to gauge just how well we are computing pricing for this title. It's a tough book in high grade, given the white cover. Both white and black covers work against a book to pull those ultra-high grades. This quarter, it finally happened, with the mag shown below selling through Heritage Galleries for $31,070.00. And the current Nosto CGC NM 9.4 value? $30,300.00. 'Nuff said.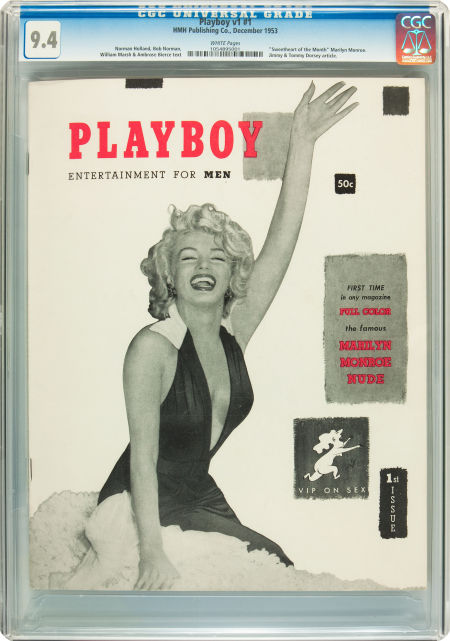 Finally a CGC NM 9.4 hits the market
---

Thanks, we'll see you all next month.

Visit our NostoNews Archive.