NostoNews, April 1, 2006
by Tommy Jasmin

What's hot and what's not - April 2006

The 2006 2nd quarter pricing data is now available. Login and see how the current market is affecting your collection value. Below I highlight an area in each category where demand and values are increasing, and an area in each category where demand and values are dropping.


---

Comics

Hot! I never thought I'd see myself say or write this, but "Silver Age Gold Key is hot". Certain titles anyway. Every dog has it's day, and I really have no explanation for this but we are seeing record prices recorded for certain Gold Key Silver Age titles. The Twilight Zone is one. Recently, a NM 9.4 copy of number 9 and a NM+ 9.6 copy of number 26 sold through Heritage Galleries for $253.00 each. This is way more than the current Overstreet 9.2 values of $80.00 and $35.00. Nosto pricing has adjusted somewhat, sitting at $133.00 and $162.00. Another example is The Munsters. Take the VF+/NM- 9.0 copy shown below. Nothing extraordinary grade-wise, yet it brought in a whopping $357.65 in a recent Heritage Galleries sale.

Not! Our pricing this quarter shows a moderate drop in values for high-grade Modern Age books. This is probably due to collectors finally realizing a NM+/MT- 9.8 graded Modern Age book isn't as big a deal as many first thought. For a case study let's look at Uncanny X-Men 211. A few years back, a slabbed 9.8 copy of this book would go for over $100.00 on eBay. It was trends like this that "pulled" our general pricing on modern books up to hard-to-believe levels. But it seems this trend is finally reversing. You'd think that X-Men books from this era would be hot items right now, with the new movie X3 coming soon. In 9.9 and 10.0, they still are. However, this quarter Nosto recorded a 16% drop on UXM 211 in NM 9.4, down to $15.40. Overstreet currently has this book at $24.00 in NM- 9.2. An actual sale we noted and recorded after the pricing update completed is shown below, a NM copy which sold on eBay for only $3.25. If we keep gathering sales like this, you'll see the numbers drop even more next quarter.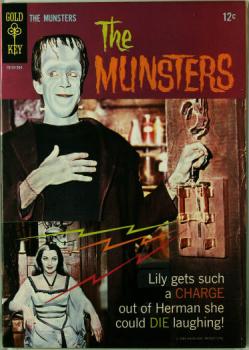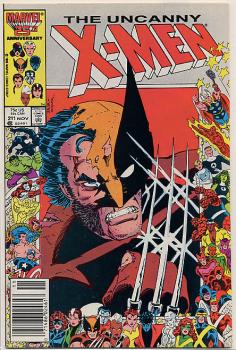 © Heritage Galleries, Western Publishing, Marvel Comics
---

Coins

Hot! This month I'm going to spotlight the amazing prices realized for Jefferson Nickels in very high grade. I'm talking strictly business strikes in MS-67 or better. It seems when a piece is graded this high and people believe it (i.e., a reputable grading service is behind the grade), none of the pricing data providers even want to take a stab at a guess. But that's the whole point of Nostomania - we gather these sales and utilize them to calculate values for you at every grade. Take the example below, a relatively boring 1970-D Jefferson Nickel. Except the Heritage Galleries auction bidders didn't find it boring, pushing this MS-67 piece up to $718.75! Of all the pricing providers contributing to the data Heritage displayed for this auction, only Coin Universe had an estimate on value, and that was $90.00 in MS-66! Nostomania is not exactly on the nose either at $317.00, but sales like this help our data snap closer to reality every quarter.

Not! Common copper. The biggest drops this quarter were seen for common variety Large One-Cent Pieces. Nostomania admittedly struggles with pricing in this area, where the same coin as far as a grading service is concerned (e.g., the same PCGS number) can bring in differences of thousands of dollars in the same grade due to noted die states or other variations. It's very hard to make these distinctions when automatically processing gathered sales data. Regardless, we are seeing price drops of up to 50% for items such as the 1827 N-5, R.2 Coronet Large Cent shown below, which was graded NGC AU-58 and sold through Heritage for $345.00. One reason our pricing may have been high on this particular item is due to the variety issue I mentioned - last January another NGC AU-58 specimen sold for 10,935.00!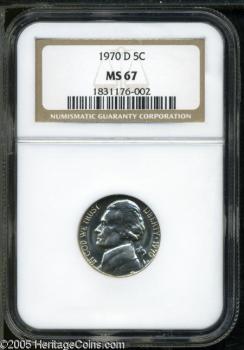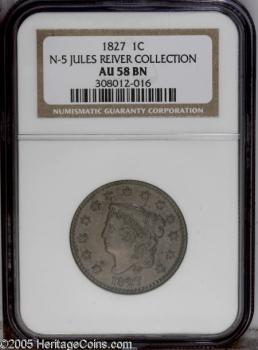 © Heritage Galleries
---

Prizes

Don't forget, all you have to do is create a single Collection, Wantlist, or Salelist item during the appropriate month to qualify for our sweepstakes. Why not take a look and see what we're giving away (and gave away last month), free as always.


---

Thanks, we'll see you all next month.

Visit our NostoNews Archive.